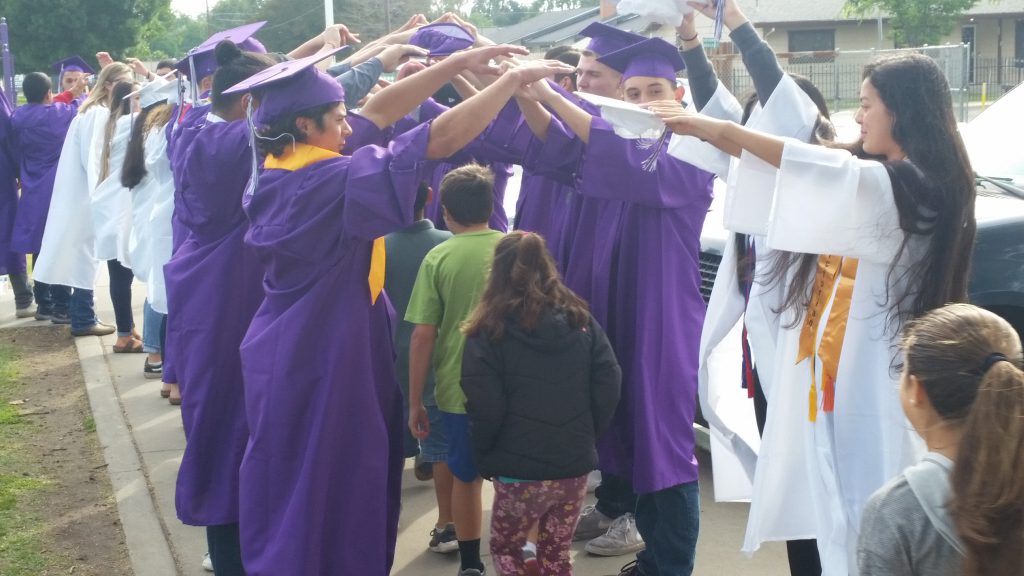 Submitted by Denair High School
The Denair High School Class of 2019 provided real-life inspiration to their younger peers Thursday morning, donning their purple and white caps and gowns and marching through the Denair Elementary Charter Academy and Denair Middle School campuses.
It was the first step in a daylong series of events, including a mid-morning graduation practice walkthrough, leading up to Friday night's commencement ceremony. Graduation begins at 7:30 p.m. at Jack Lytton Stadium.
Thursday's third annual Grad Walk was the brainchild of high school Principal Kara Backman and middle school Principal Amanda Silva. It was modeled after similar events they saw three years ago at a No Excuses University conference.
Continue reading "Denair High Graduates Make Lasting Impression on Younger Students at DECA, DMS" »