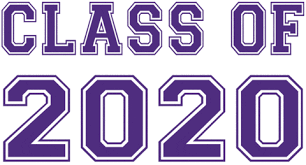 A once-in-a-lifetime pandemic has forced all sorts of once-in-a-lifetime adjustments, including for the Denair High School Class of 2020 graduation ceremony next week.
When it became clear in mid-April that face-to-face classes would not resume this year because of the coronavirus outbreak, Denair Principal Kara Backman and her team began thinking ahead to what social distancing requirements and shelter-in-place orders would mean for graduation.
Clearly, a traditional ceremony with graduates sitting side-by-side at the football stadium with proud family members and friends crowded into the bleachers was a non-starter. Backman came up with three options, and then recorded a video posted on the school's Facebook page asking the 67 members of the Class of 2020 to vote on them.
Option 1: A drive-through graduation at the stadium on May 22.
Option 2: A virtual graduation online May 22 with graduates' names announced, pictures presented and speeches delivered.
Option 3: Wait until late July in the hopes that social distancing rules would be relaxed enough to allow a more traditional graduation ceremony.
Backman received responses from 58 seniors, 47% of whom preferred a drive-through ceremony. A close second (41%) was waiting until July.
"I didn't have a preference," Backman said. "I just want it to be special for the kids. … They've had a lot of things taken away — no prom, no senior trip, no getting to sign yearbooks. We want to do something that they can remember."
Here is how Backman imagines the drive-through graduation will work May 22:
At 6:15 p.m., cars, trucks and vans – each one with a graduate and up to nine people he or she has been sheltering in place with – will begin to line up at the Monte Vista Avenue entrance to Jack Lytton Stadium. No buses or limos are allowed. Vehicles can be decorated.
Continue reading "Denair High Class of 2020 Will Be Honored With Drive-Through Graduation On May 22" »