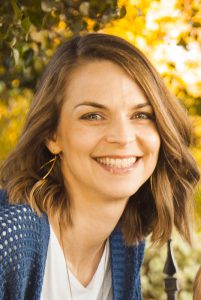 Submitted by Denair Charter Academy
Name: Lori Quillen
Family: Married with two little boys
School: Denair Charter Academy
Subject taught: Sixth- and seventh-grade home-school independent studies
Experience and education: Bachelor's and master's degrees from Azusa Pacific University. I have taught kindergarten in Southern California, second grade in the Turlock Unified School District and have home-schooled middle school for a local charter family. I also have been a youth ministry leader for 10 years.
What most inspires you about teaching? I'm inspired when students realize that they're capable of more than they realized.  This might be academically, but could also be socially or emotionally.
What are your biggest challenges as a teacher? My biggest challenge is convincing students that their education is a priority when they have personal or family challenges outside of the classroom that are, understandably, distracting them from learning.
What is your favorite teaching tool or activity? My favorite teaching strategy is called Power Teaching.  It's a method of instruction that engages students with visual, auditory and kinesthetic interaction to maximize their learning potential.  Not only is it a fun way of learning, it's a fun way to teach!
How has Common Core affected your classroom strategy? The biggest switch has been moving from teaching to the test, where student would regurgitate memorized answers, to teaching students to justify their thinking.  Students are now being challenged to provide evidence for their answers.  For example, this last week in math I asked students to become math lawyers and defend their answers by providing each other with a visual to demonstrate their thinking. Continue reading "Class Act! 10 questions for Lori Quillen" »