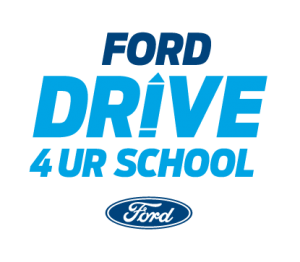 Submitted by Price Ford of Turlock
Price Ford of Turlock is proud to announce its next fundraising event taking place on Saturday, May 12th at the Denair High School campus.
In collaboration with the local community, Price Ford of Turlock is conducting a Drive One 4 UR School program in an effort to raise up to $8,000 in funds to benefit Denair Sports Boosters, Sober Grad and Denair's FFA Boosters. Price Ford has hosted several Drive One events over the past few years, raising tens of thousands of dollars for local schools including Turlock High School and Pitman High School.
"Denair High School is fortunate to partner with Price Ford during their Drive One 4 UR School event. The funds raised will benefit the Denair High School Sober Grad, Athletic and Agriculture departments. Our students will benefit immensely from this event," said Kara Backman, Principal of Denair High School.
Kathy Pritchard, Denair FFA Booster President said of the promotion, "The Denair Sports Boosters is very excited to work with Price Ford to continue our mission of improving athletics at Denair High School."
Price Ford's upcoming Drive One 4 UR School event will be a fun, engaging way to raise money for the local high schools. With each test drive of a new Ford vehicle, funds will be donated directly to the Denair High School Sports Boosters, Sober Grad and the FFA Boosters. No donations will be asked of the participants.
"We are excited to be partnering with Denair High School for the first time. This Drive One promotion will be a great day of fun test drives and no salespeople – all for a great cause," stated James Figurell, owner of Price Ford of Turlock.
As a part of the dealership's commitment to its neighbors, Price Ford continues its mission of providing vehicle shoppers and vehicle owners the buying and service experiences that are easy, affordable, transparent, and set the standard for business excellence. The store supports community causes where passion and purpose come together.
For more information, contact:
Jennifer Goundas Diiullo, Big Wave Media
Phone: 510-842-3676
Email: jennifer@BWMagency.com