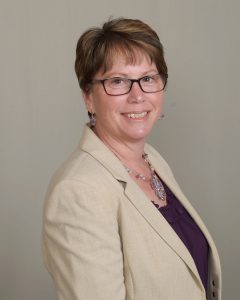 Submitted by Denair Unified School District
The Denair Unified School District announced Thursday night that it has hired Terry Metzger as its new superintendent.
Metzger has been the assistant superintendent for curriculum and instruction in the Rincon Valley Union School District in Santa Rosa since 2012, but she is no stranger to Stanislaus County or the Central Valley.
She has two degrees from CSU Stanislaus – a master's in education administration as well as a doctorate in educational leadership. She also has taught classes there as an adjunct faculty member.
Before she moved to Santa Rosa, Metzger was a teacher and elementary school principal in Galt. She also taught various grade levels in Lodi and Stockton, and has served as a principal coach for the Education Leadership Institute in Sacramento.
She is thrilled to be coming to Denair.
"I've been looking for a superintendency for a couple of years," she said. "I've been picky. It was important to me to find the right match. I'm honored to have this opportunity."
DUSD Board President Ray Prock Jr. said she emerged after an extensive search that included in-depth interviews of the four finalists by trustees as well as a committee made up of staff and community members.
"Terry was our No. 1 choice," he said.
Metzger will officially start work in Denair on July 1, but intends to make as many trips as possible to the area before then to become familiar with the staff and community. She will be paid $145,753 annually, which includes the same 2.75% salary reduction as all other district employees.
She will succeed Aaron Rosander, who will leave in June after four years as superintendent. Continue reading "Terry Metzger Hired as New Superintendent of Denair Unified School District" »