Submitted by Denair Unified School District: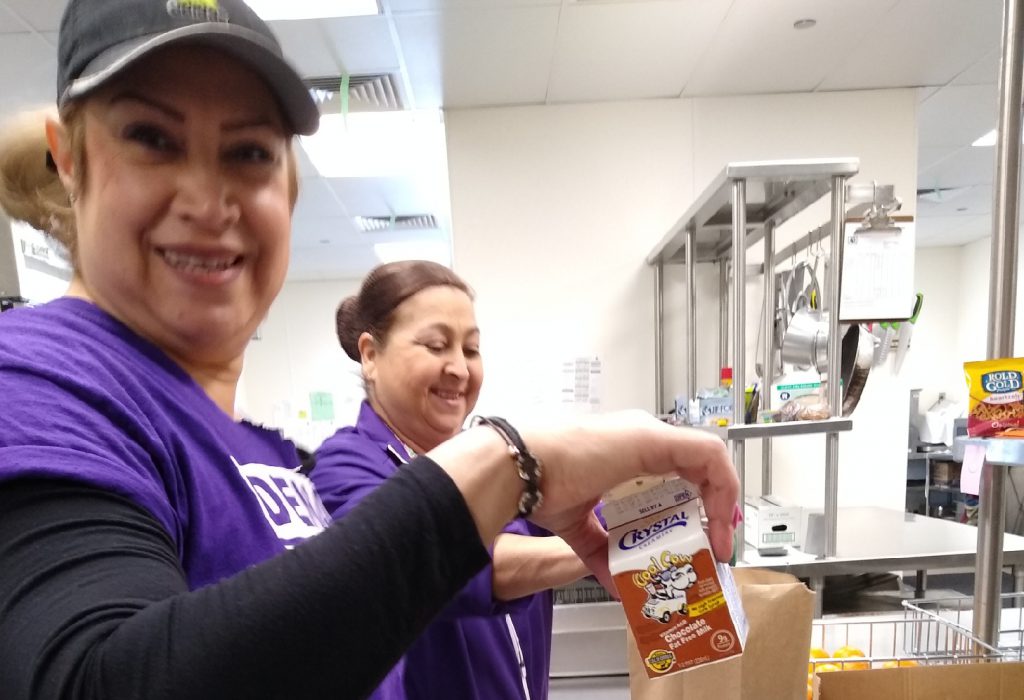 A school district is a place to learn lessons and so it was for the Denair Unified School District food service staff after the first two days of free meal pickup.
With all four campuses shut down because of the coronavirus pandemic, Denair – like other public school districts – still must provide free breakfasts and lunches to each of its 1,300 students who want one.
For context, the district typically serves up to 400 free breakfasts and as many as 700 lunches when class is in session. The school closures put all that into flux.
Initially, Denair announced a plan to hand out meals twice daily in a drive-through system in the middle school parking lot.
Thursday, only eight breakfasts and 39 lunches were served. A robocall Thursday night to all parents in the district reminding them of the service boosted the numbers to 20 breakfasts and 98 lunches Friday.
Slight progress for sure, but district officials believe there still is room for improvement to meet the food and nutritional needs of many children.
Beginning Monday, an even more convenient and streamlined service will be put in place. Breakfast will be available for pickup from 7:30 to 8:30 a.m., and then between 10:30 a.m. and noon lunch for that day as well as breakfast for the next day will be handed out.
Both meals will be distributed Tuesdays through Thursdays between 10:30 a.m. and noon, and only lunch will be provided during the same time on Fridays.
Also next week, two remote delivery sites will be added Monday through Friday:
Denair Friends Church, 4033 N. Gratton Road, from 10:35 to 10:55 a.m.
Olsen's Fabricating, 5906 N. Montpelier Road, from 11:05 to 11:25 a.m.
Continue reading "Denair Unified Continues to Offer Breakfasts, Lunches for Students During Coronavirus Shutdown" »