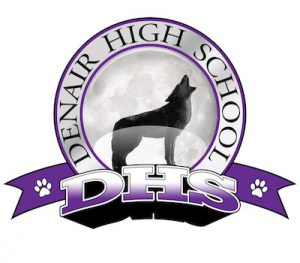 Submitted by Denair High School
The Denair High School cross country team will look to rebound from a slow start in the coming weeks.
The Coyotes finished sixth Thursday in the first of two Southern League meets at Tuolumne River Regional Park in Modesto.
Denair's team score of 128 (based on the cumulative total of where the five fastest runners finished in the race) left it well behind Waterford (30 points), Orestimba (48), Delhi (56) and Ripon Christian (94).
Senior Uriel Gonzalez (22 minutes, 58 seconds) and sophomore Pablo Flores (22:03) finished back-to-back in 21st and 22nd places, respectively. Juniors Brigg Wenstrand (26:13, 35th), Ramiro Diaz (26:16, 36th), Alex de la Torre (28:49, 38th) and Johnny Ibarra (28:50, 39th) also competed on the relatively flat 5K course.
Coach Matthew Groom takes responsibility for the results, but he has an understandable explanation – he just returned to school after taking time off around the birth of his son. As a result, practices, training, and participation were sporadic in the past month.
"We will work hard for the next league meet at the end of the month," Groom promised. "I would like to get our points down to around 115 at our next meet and I hope we can break 100 points at the league finals (in late October)."
Groom credits Gonzalez, the team captain, for setting the right example during practice.
"He has shown great leadership," the coach said. "He has worked hard every day in practice and will continue to improve on the year."
Groom expects Flores to challenge Gonzalez as the team's top runner this fall. That makes sense. As a freshman last year, Flores won the Sac-Joaquin Section title for his class. He will run varsity races during the regular season, but race against only sophomores in the postseason.
"I have high expectations for Pablo," Groom said.
Wenstrand and Ibarra are veterans of last year's team, while de la Torre and Diaz are new to cross country. Both are veterans of the soccer team in the winter; Diaz also competes in track in the spring.
"This was his first 5k and he beat some runners who have been doing this for a few years," Groom said of Diaz. "He has a sprinting background and he is an excellent runner in the 100 and 200 for track.  I am excited about his potential, and looking forward to how good he will be when he gets more practice with running distance."