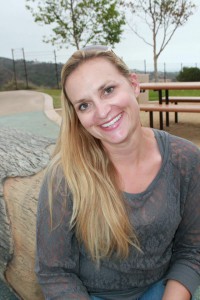 Submitted by Denair Unified School District
Name: Coree Fitzgerald                                   
School: Denair Academic Avenues
Subject taught: Kindergarten
Experience and education: I have taught at Denair schools for 11 years. I grew up in Denair and attended schools here from kindergarten through 12th grade. I went to Westmont College in Santa Barbara and graduated with a bachelor's degree in kinesiology. I earned my teaching credential through California State University, Stanislaus, and went on to complete my master's in education there as well.
Why most inspires you about teaching? I love that as a kindergarten teacher I get to be the students' first experience with education in the school setting. I love to see when my students are excited about what they are learning and eager to keep trying when things seem difficult. My main inspiration is that the kids will have a love of learning and the confidence they will need during their next years in school.
What are your biggest challenges as a teacher? My biggest challenges as a teacher are to bring a group of students who are often on vastly diverse paths and reach them all, taking into account that there are 20-30 individuals in a class each year and tailoring our program and curriculum to meet all of their needs.
What is your favorite teaching tool or activity? I enjoy using technology in the classroom to show students a different way to see things other than just through stories or speaking with them. In some ways we can bring in real-life experiences for those students that are not familiar with a topic. Continue reading "A Class Act! 10 Questions for Coree Fitzgerald" »