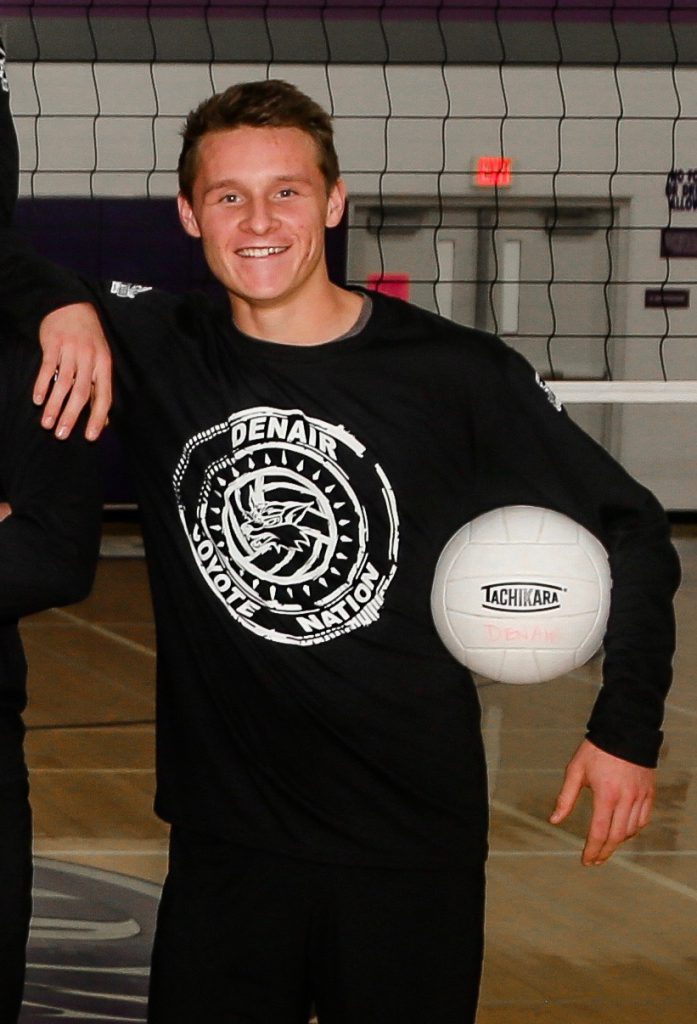 Jacob Lewellen's passion for volleyball is undeniable. The recent Denair High graduate was the driving force behind the formation of a boys volleyball team this year at the school. And even though the COVID-19 pandemic wiped out the inaugural season after just two games, Lewellen's dedication to the sport earned him some well-deserved recognition when he recently was chosen for a regional all-star team.
Lewellen was one of 12 players selected for the South Small-School team in the Sacramento Optimist all-star games, which were scheduled for May 31 but cancelled because of coronavirus health concerns.
"It was kind of unexpected," said Lewellen of his all-star status. "I didn't know it was a thing."
Lewellen was exposed to high-level volleyball from an early age. His father, David, was a pro beach volleyball player when the family lived in Florida. When they moved to California, David served as the coach of the girls team at Denair High. Jacob was in middle school then and participated in almost every practice.
Continue reading "Denair Grad Lewellen Chosen for All-Star Volleyball Team" »