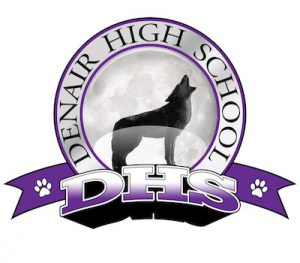 SACRAMENTO – Denair ran into a taller, stronger, faster team Monday night in the second round of the Sac-Joaquin Section Division V playoffs, with predictable results.
Sacramento Adventist scored the first 14 points of the game and never looked back, cruising to a 67-36 victory and ending the Coyotes' season.
"They're bigger across the board. They were better and more skilled at most positions," assessed Denair Coach R.J. Henderson.
The Capitals (25-5) limited the Coyotes (17-11) to just 13 points in the first half in building a 19-point lead.
"Their game plan didn't alter," Henderson said. "After makes, they went into a zone (defense) and after misses, they go man. We saw that in the three films we watched, but we didn't handle it well."
Despite its cold shooting, Denair trimmed Sacramento Adventist's lead to 10 points entering the second quarter. The run coincided with insertion of junior Austin Upfold, who kept the Coyotes in the game.
"Austin came off the bench and sparked us, but we could never really make a push," Henderson. "I thought if we could get it to eight or nine points by halftime, we'd have a chance. … We just didn't make enough plays and enough shots." Continue reading "Denair's Season Ends with Basketball Playoff Loss" »