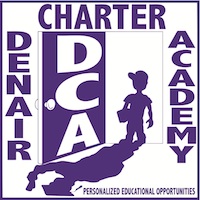 Denair Charter Academy, in conjunction with National School Choice Week, is hosting a special Information Night on Wednesday, January 29, 2014, at 6:30 pm. The event will include poetry readings, school tours and a question & answer session. More information regarding the event is available by calling (209) 632-0917.
National School Choice Week provides an unprecedented opportunity, every January, to shine a positive spotlight on the need for effective education options for all children.
Independently planned by a diverse and growing coalition of individuals, schools, and organizations, National School Choice Week features thousands of unique events and activities across the country. The Week allows participants to advance their own messages of educational opportunity, while uniting with like-minded groups and individuals across the country.
Participants in National School Choice believe that parents should be empowered to choose the best educational environments for their children. Supporters plan events that highlight a variety of school choice options — from traditional public schools to public charter schools, magnet schools, private schools, online learning, and homeschooling.