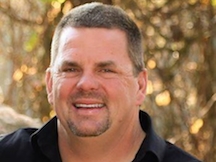 Ted Howze has always wanted to be a high school football coach. It took more than three decades, but that dream has become a reality with the announcement that Howze will be the varsity football coach at Denair High School.
Howze, 47, brings a non-traditional background to his new position. Though he hasn't worked at the high school level before, he has coached and been a board member with the Cen-Cal youth football program in Turlock for the past nine years. He is a veterinarian by training and owns a large-animal practice in Turlock. He also is a former Turlock city councilman (2006-10).
"I've wanted to be a high school football coach since I was 15 years old," said Howze, who played guard and linebacker at Hanford High School. "I knew football was something that influenced my life and built character."
While earning degrees in exercise physiology and veterinary medicine at the University of California at Davis, he took classes in football theory from Hall of Fame coach Jim Sochor, who led the Division II Aggies to 18 conference championships.
Howze has a strong connection to Denair High. His three sons attend the school and his late wife, Sharon, was an assistant track coach for the Coyotes.
He takes over a program that was 2-17 the past two seasons under veteran coach Rich Goodwin, who resigned in December. Howze knows he must change the culture for Denair to once again become competitive in the Southern League.
"One of our primary goals is to create an atmosphere where students and parents want to be at Denair High — athletically and academically," he said. "It's going to set a tone for other sports as well."
Denair Principal Aaron Delworth said Howze's vision and energy to rebuild the program appealed to the district.
"His big thing is our student athletes are students first. He's going to push the education component, but he also understands that football can be a community event for small schools," Delworth said. "He wants to see our stands filled again. He wants to make football a reason why students stay and why students come to Denair."
New Superintendent Aaron Rosander also was impressed by Howze's "enthusiasm, organizational skills and experience."
"We're excited to have him join our team," Rosander said.
Excitement is exactly what Howze has planned for his offense. He intends to run a multiple formation, single-wing system featuring short passes, direct snaps and a fast pace to control the clock. He will be his own offensive coordinator.
On defense, Howze intends to use multiple formations, depending upon the opponent. He emphasized the Coyotes will play "assignment-based" football to leverage their athleticism.
Denair had 27 varsity players last year and Howze hopes to increase that to at least 30 this fall. He's already talked with some of the returning juniors as well as former junior varsity athletes who didn't play in 2013.
"I have a saying with the kids: If you want to achieve something you've never achieved before, you've got to be willing to do things you've never done before," Howze said. "We're going to outwork our opponents."
Denair High School has about 400 students and is part of the Denair Unified School District, which also includes a middle school, an elementary campus, two charter schools and a state-sponsored preschool program.
The Coyotes compete in the Southern League, whose other members are Delhi, Gustine, Le Grand, Mariposa, Orestimba, Ripon Christian and Waterford.