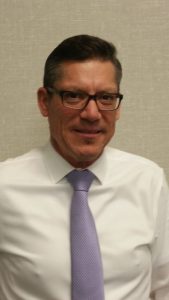 Submitted by Denair Unified School District
More than most school administrators, David Naranjo knows what it's like to be a teen-ager struggling to make his way in high school. That empathy comes from personal experience. Naranjo was once a high school dropout himself. He has felt the uncertainty and the disillusionment, and sensed the lowered expectations that others have for teens in that situation.
And he's living proof that there is a way out. That difficult family or financial circumstances or poor choices made as a teen don't have to determine the rest of your life. There is hope.
As the new principal at Denair Charter Academy, Naranjo wants to be a role model for his independent study high school students, many of whom confront similar challenges as he once did growing up in San Diego County.
"I tell them, 'I was a high school dropout,' " Naranjo said. "I had a tough family situation, but I went back and graduated from a continuation school. I started college when I was 23 and became a straight-A student.
"I was the first person in my family to graduate from high school or college. If I was going to break the cycle of not graduating, that was on me. I took it very seriously. That's the example I want to set today for our students."
Officially, Naranjo's title is senior director of student support services. In addition to his duties at DCA, he will oversee various state-mandated responsibilities for all of Denair Unified's four campuses. But much of his initial focus will be on the staff and students at DCA, which offers home-school options for parents of students up to eighth grade in addition to independent study for high schoolers.
Naranjo replaces Brian LaFountain at DCA. LaFountain moves across the street to Denair Middle School as principal.
Naranjo comes to Denair from the Tuolumne County Office of Education. His new role reunites him with Denair Superintendent Aaron Rosander. Naranjo was principal of Mariposa High School and Woodland Elementary School when Rosander was the schools superintendent in that county.
"David is one of the good guys in our industry," Rosander said "He's honest, he's ethical and he will be a terrific addition to our team."
Naranjo calls himself a "people person" and believes his strengths are collaborating and leading through action. He also recognizes that his personal experience allows him to bond with teens.
"I think I have great rapport with students," he said. "I really believe I can convince them of the value of education and pushing forward. … I share my story because I think it can help them. When they understand you've gone through similar situations, they tend to grab on more. There's a validity. You grab them by the heart."
Naranjo also is aware of the significant improvements the Denair district has made under Rosander's leadership the past three years.
"I'm familiar with the turnaround they've made there," he said. "They've dealt with a financial crisis while putting in some dynamic programs. It's very impressive. I think they have a very innovative, energetic team and I think it's a great time to join them."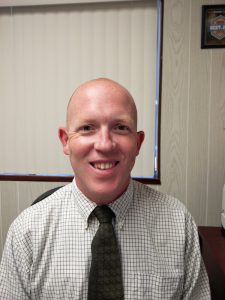 LaFountain, meanwhile, will continue in the role at the middle school that he added on an interim basis – along with his DCA duties – the final two months of the 2016-17 school year. He expects to be there long enough for his elementary school daughter to graduate from DMS.
"DCA has been a labor of love and I'm quite pleased with the growth in programs and success we had in my short tenure there," LaFountain said. "Fortunately, the middle school and I are a perfect match for each other. I'm committed to spending no less than five years there so that I can continue DMS's growth and advancement for both my kids and the kids of my community. I exude Denair pride and it means a lot to me to be able to serve our community in this role."