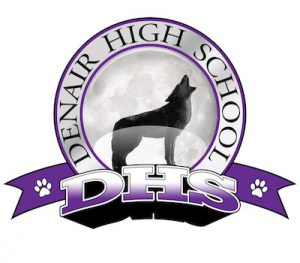 Submitted by Denair High School
The Denair High School cross country team finished fourth at the Southern League championship meet Thursday at Tuolumne River Regional Park in Modesto.
Senior Alex Flores ran his best time of the season – 20 minutes, 57 seconds over 5,000 meters – to lead the Coyotes. He finished 15th in the individual standings.
The other Denair runners in the race were freshman Pablo Flores (21:55), junior Uriel Gonzalez (22:24); sophomore Johnny Ibarra (22:28), freshman Julian Zavala (22:53) and sophomore Brigg Westrand (23:45). Ibarra and Zavala also recorded their fastest times of the season.
Delhi and Waterford tied for the team title with 31 points each (the total of the placement of each team's top five runners). Delhi was awarded the championship based on the tiebreaker (finish of the sixth runner). Orestimba was next at 71 points, followed by Denair at 104.
Next up for the Coyotes is the Sac-Joaquin Sub-Section Meet on Nov. 4 on the Frogtown course at the Calaveras County Fairground in Angels Camp. Denair will compete in Division V against schools with similar enrollments (less than 600 students).
Coach Matthew Groom is proud of his team and said two things have stood out about the 2017 season.
"First is the willingness of our underclassmen to step up and run varsity during the league meets," he said. "The second is the performance of our freshmen. They did really well this year. In addition, Pablo Flores became a leader of the team when our captain was not available."