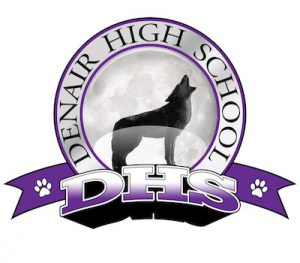 Submitted by Denair High School
Denair's Pablo Flores won the Sac-Joaquin Section Division V cross country championship on Saturday and his teammate Julian Zavala finished third.
Flores covered the 2.1-mile course at Willow Hills Reservoir in 14 minutes, 3 seconds while Zavala was clocked in 14:50.
Denair sophomore Johnny Ibarra was 11th overall in his race, finishing the dirt and gravel course next to Folsom High School in 14:58.
Coyote head coach Matthew Groom said he was proud of all his runners.
"We had a great team this year," he said. "Their attitudes were great and I am pleased with the effort they put out.  My next goal is to qualify a varsity runner for the Section meet. … I also want to thank (senior) Alex Flores for being the team captain over the past two years.  He showed tremendous leadership and everyone on the team looked up to him."
Groom said Pablo Flores and Zavala have discussed possibly playing football next fall instead of running cross country. If they return, they and Ibarra likely will form the backbone of what could be a strong team in the Southern League.
He said Flores and Zavala could run varsity races in league and still be able to compete as sophomores in the invitational and Section meets, improving their chances of strong individual finishes.
The top varsity teams and individual qualifiers from the Section meet advance to the state championships in Fresno on Nov. 25.