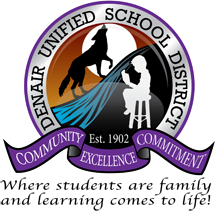 Submitted by Denair Unified School District
[FREE TRANSPORTATION]
On Saturday, November 17, 2018 the 3rd annual Pathway to College Parent Summit will be held at UC Merced from 8AM-12:30PM. The Pathway to College Parent Summit is an informational event with workshops presented in both English and Spanish.
The free event is open to K-16 parents. Breakfast will be served and we will give away a laptop, tablet and other electronic goodies.
Denair Unified School District (DUSD) will be providing FREE transportation for all DUSD families interested in attending this FREE event! For more information please contact Daisy Swearingen at 209-632-7514 x1202.