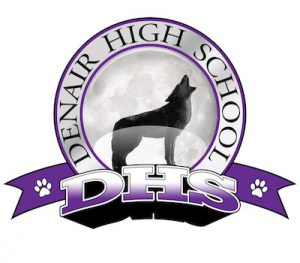 SACRAMENTO – Denair ran into a taller, stronger, faster team Monday night in the second round of the Sac-Joaquin Section Division V playoffs, with predictable results.
Sacramento Adventist scored the first 14 points of the game and never looked back, cruising to a 67-36 victory and ending the Coyotes' season.
"They're bigger across the board. They were better and more skilled at most positions," assessed Denair Coach R.J. Henderson.
The Capitals (25-5) limited the Coyotes (17-11) to just 13 points in the first half in building a 19-point lead.
"Their game plan didn't alter," Henderson said. "After makes, they went into a zone (defense) and after misses, they go man. We saw that in the three films we watched, but we didn't handle it well."
Despite its cold shooting, Denair trimmed Sacramento Adventist's lead to 10 points entering the second quarter. The run coincided with insertion of junior Austin Upfold, who kept the Coyotes in the game.
"Austin came off the bench and sparked us, but we could never really make a push," Henderson. "I thought if we could get it to eight or nine points by halftime, we'd have a chance. … We just didn't make enough plays and enough shots."
Upfold, a 6-foot-1 guard, finished with 18 points – half of Denair's total. The next highest scorer was Drew Pritchard with nine.
Still, the 11th-seeded Coyotes achieved a great deal this season. For the second year in a row, they finished second in the Southern League and earned a spot in the playoffs. They advanced one round farther this year by winning a road playoff game for the first time in two decades.
"Of course, we were disappointed to lose, but coming together after the game, there was positive vibe," Henderson said. "Overall, this senior group made basketball relevant in Denair again. They were 18-6 in the Southern League the last two seasons. They got a road win in the playoffs. … There's a lot of juice, a lot of excitement. That starts with seniors all the way down."
Tip-Ins: 6-foot-4 Senior Bryson Collins had 21 points and 14 rebounds for Sacramento Adventist against Denair, while sophomore guard Breckin Beamon added 18 points. … The rest of the Division V bracket held to form. In addition to the Capitals' victory over Denair, the other top seeds all advanced to the semifinals Wednesday night. No. 1 Brookside Christian (24-3) of Stockton will host No. 4 Ripon Christian (20-9) at St. Mary's High School, while No. 3 Sacramento Adventist (25-5) will be at No. 2 Argonaut (19-10). The finals will be Friday or Saturday at the Golden 1 Center in Sacramento. Date and time TBA. … Ripon Christian eliminated Southern League champion Mariposa (23-6) 73-64 on Friday.