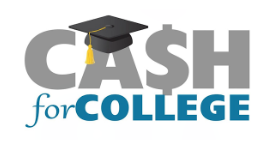 Parents and their college-bound sons and daughters who would like more information about potential financial aid are invited to attend a Cash for College workshop at Denair Charter Academy on Wednesday.
The program is scheduled from 5 to 7 p.m. in Room 40 on the DCA campus. The event is co-sponsored by DCA and Denair High School.
DCA Principal Breanne Aguiar said the goal is to help families complete the Federal Assistance for Student Aid (FAFSA) application, which is required receive free tuition for the first two years at California community colleges, as well as qualify for student loans and financial aid.
Aguiar and academic counselors Cherie Gresham of DHS and Sally Baker will answer questions and provide guidance for families.
All students who are seniors at either DCA or DHS and their parents are welcome to attend. Aguiar said about 30 people attended last year and she hopes for a larger turnout this time. As an incentive, there will be a raffle that all those in attendance will be entered into. Prizes include a 49-inch flat screen television, headphones and more.