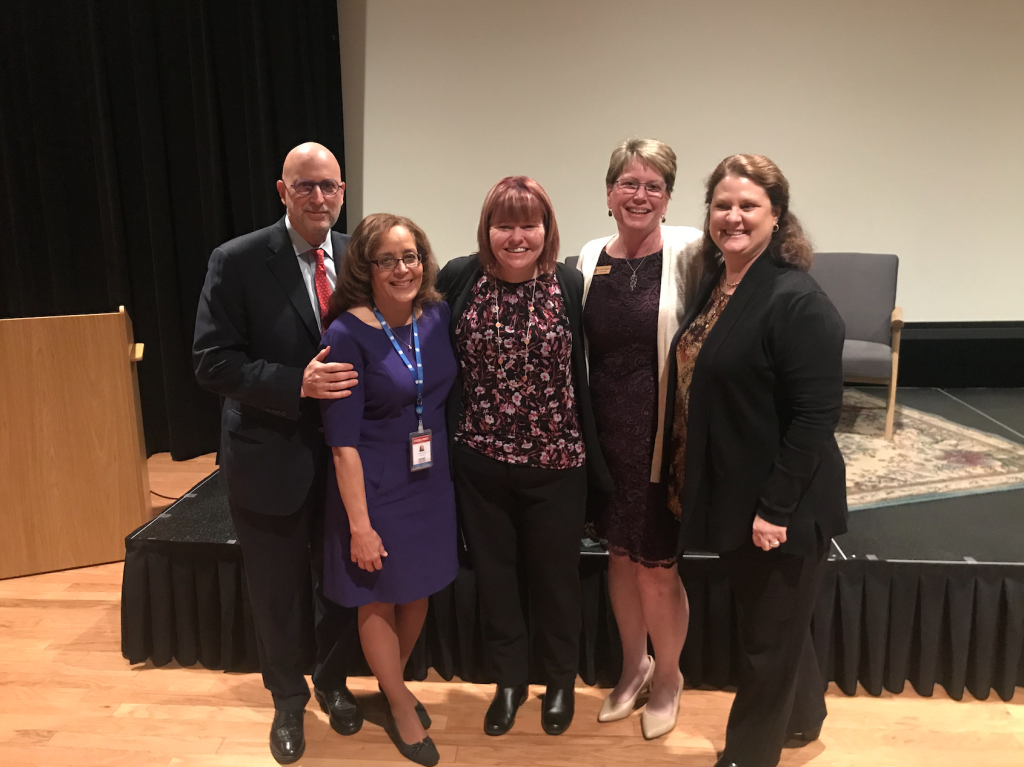 Two leaders from the Denair Unified School District participated on a panel last week that discussed the mental health needs of students.
Superintendent Terry Metzger and DUSD Board President Crystal Sousa were among three education leaders interviewed by a Modesto Bee reporter as part of the forum. Sousa also is principal at Valley Community School in Atwater.
The event in Turlock was hosted by EMC Medical Foundation. Metzger, Sousa and Tracy Manzoni of the Patterson Unified School District shared advice on how K-12 students can best cope with social media pressure, anxiety, depression and other common challenges.
Metzger talked about some students are affected by their interactions with peers on social media.
"When we were growing up, if we had a conflict with someone at school, we were usually able to escape it at home," she said. "With social media, that's not true anymore. Also, we need to understand that social media and online gaming are designed in a way to stimulate the brain in the same way that addiction does. Students are constantly thinking about their likes, followers and streaks. Kids never get a break. There's a lot of pressure."
Sousa said as many as 40% of the at-risk students at her Atwater school are gang members. Many of them have undiagnosed mental health issues, she said. One tactic the school has implemented to lessen social media pressure, Sousa said, is to ban cell phones on campus.
"Now I look around me and kids are actually looking each other in the eye at lunch and having conversations," she said.
Sousa offered some general advice to all parents: Just listen to your kids. …. What's the harm of giving them too much attention, because we know the harm of not giving them any attention or (not) giving them help when they're crying out."
Since the fall of 2018, the Denair district has offered mental health services to students and their families in partnership with Sierra Vista Child & Family Services of Modesto. A full-time mental health clinician is stationed at Denair Middle School to work with students and their families from all DUSD campuses.
The program is funded by the Legacy Health Endowment, whose mission is to provide financial and technical support to improve the health of people living in Stanislaus and Merced counties.
One of Legacy Health's grants funds a program directed by Sierra Vista that focuses on the mental health of people living in southeastern Stanislaus County. Research by Sierra Vista shows that some children and teens in the area can be adversely affected by their socioeconomic status or rural living conditions.