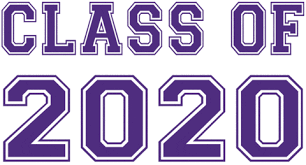 A once-in-a-lifetime pandemic has forced all sorts of once-in-a-lifetime adjustments, including for the Denair High School Class of 2020 graduation ceremony next week.
When it became clear in mid-April that face-to-face classes would not resume this year because of the coronavirus outbreak, Denair Principal Kara Backman and her team began thinking ahead to what social distancing requirements and shelter-in-place orders would mean for graduation.
Clearly, a traditional ceremony with graduates sitting side-by-side at the football stadium with proud family members and friends crowded into the bleachers was a non-starter. Backman came up with three options, and then recorded a video posted on the school's Facebook page asking the 67 members of the Class of 2020 to vote on them.
Option 1: A drive-through graduation at the stadium on May 22.
Option 2: A virtual graduation online May 22 with graduates' names announced, pictures presented and speeches delivered.
Option 3: Wait until late July in the hopes that social distancing rules would be relaxed enough to allow a more traditional graduation ceremony.
Backman received responses from 58 seniors, 47% of whom preferred a drive-through ceremony. A close second (41%) was waiting until July.
"I didn't have a preference," Backman said. "I just want it to be special for the kids. … They've had a lot of things taken away — no prom, no senior trip, no getting to sign yearbooks. We want to do something that they can remember."
Here is how Backman imagines the drive-through graduation will work May 22:
At 6:15 p.m., cars, trucks and vans – each one with a graduate and up to nine people he or she has been sheltering in place with – will begin to line up at the Monte Vista Avenue entrance to Jack Lytton Stadium. No buses or limos are allowed. Vehicles can be decorated.
At 7 p.m., the vehicles will enter the stadium one at a time and park on the south side of the track. Graduates and family members must stay in vehicle at all times. Cars with the valedictorian and salutatorian – the students who will make speeches – will come in first.
"Pomp and Circumstance" will be played over the loudspeakers, just as it normally would. Superintendent Terry Metzger, some school board members, Backman and some of her staff will be on a stage set up on the football field. No more than 10 staff members will be socially distanced sitting in the stands.
The speeches will be delivered before the graduates are introduced one-by-one and handed their diplomas through the vehicle windows. Staff will provide microphones for the student speakers, who will remain in their cars.
Afterward, all vehicles must leave the school grounds. No onsite group celebrations will be allowed.
Family members and others who want to watch graduation will have a couple of options.
The ceremony will be streamed live on the Denair High School Facebook page, on DESPN's Instagram live page and on the NFHS network free of charge for families to watch, starting at 7 p.m. The nearby Church of the Nazarene also will put it on its YouTube channel.
"I am very proud of Mrs. Backman and the entire DHS staff for carefully weighing public safety, our deeply rooted community traditions, and honoring our graduates for their accomplishments," Metzger said. "It has not been easy to plan an event when conditions and public health orders change constantly."
The Class of 2020's seniors – like all 1,300 Denair Unified students – have been distance learning since the district's four campuses were closed March 19 because of the COVID-19 crisis. They completed their final high school courses and took their finals online.
Backman – who took over as principal four years ago when this year's graduates were freshmen – is impressed with how the seniors adapted to the extraordinary circumstances.
"This is the class I started with, so I'm really close with them," she said. "They're just a good group of kids. They're going to be very successful. They're very motivated."
Added Metzger: "The Class of 2020 is remarkably resilient. While our students are disappointed that we can't have a traditional graduation ceremony, they are ready to celebrate and bring some closure to their high school experience. They are ready for summer, college and entering the workforce. A worldwide pandemic won't stop these students from shining!"
Graduation will cap a series of tributes to the graduates from the district:
The graduates have been profiled via "senior shout outs" on the high school's Facebook page.
Each night at 8:20 – 20:20 in military time – the lights of the football stadium are turned on by retired maintenance worker Charlie Asbill for an hour to call attention to the students.
On May 6 and 7, athletic director Melissa Treadwell and her husband Brad, a professional photographer, took individual graduation pictures of the students in their caps and gowns – for free.
Sunday at 5 p.m., Church of the Nazarene will host a virtual Baccalaureate with a slide show of all the seniors posted on social media, the DUSD/DHS website and CPNaz YouTube.
On May 21 at 5 p.m., a pre-recorded virtual Scholarship and Awards Celebration will be posted on social media and the DUSD/DHS website. Scholarship recipients, the honor, and winners of the principal's and departmental awards will be announced.