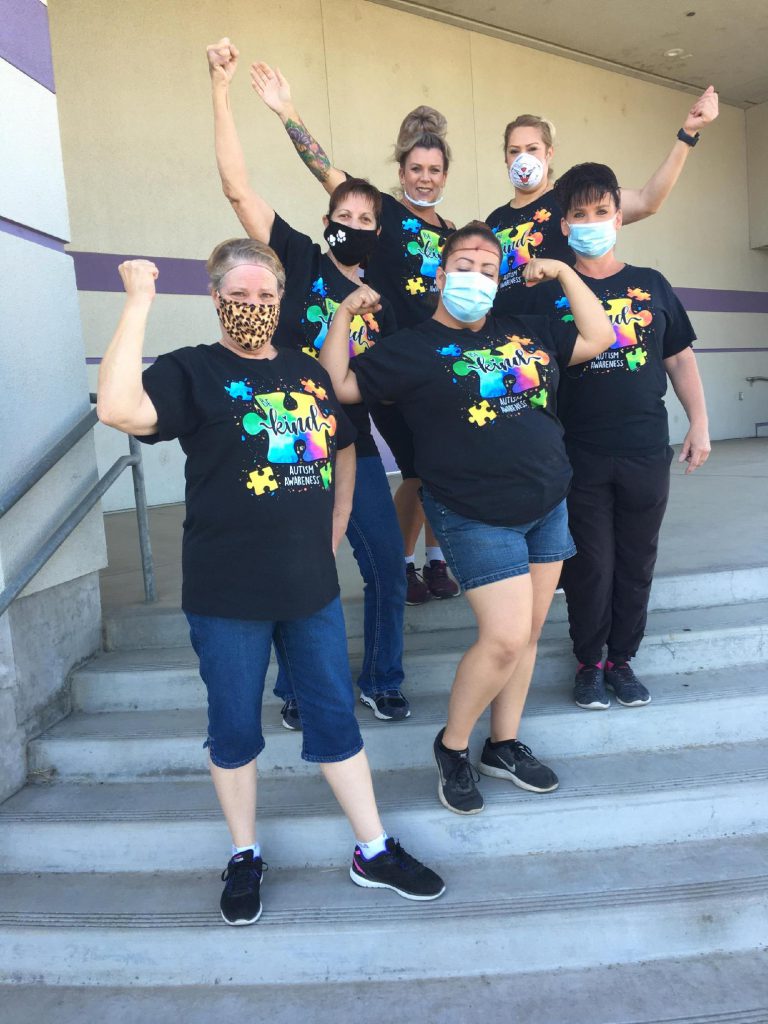 Two neat things happened Wednesday in the Denair Unified School District Food Services Department.
The first occurred during the normal drive-through meal pickup from 10:30 a.m. to 12:30 p.m. in the Denair Middle School parking lot. Seven employees of the department all sported T-shirts commemorating Autism Awareness Day – 5½ months "late," but no less enthusiastically.
April 2 was the official date of Autism Awareness Day, a time to celebrate the millions of children and their families who battle the learning disorder that includes autism and Asperger syndrome. One of the food service workers has a nephew with autism. The department ordered the T-shirts last spring, but the shipment was delayed by the COVID pandemic. The shirts finally arrived just last week. Wednesday, food service workers proudly wore them as they handed out hundreds of grab-and-go meals to parents to take home to students.
The other news Wednesday was the expansion of the food distribution program, which has been in place since the spring, when Denair and other public school districts in California were forced to close their campuses because of the health crisis.
Breakfasts and lunches are distributed Monday through Thursday in the middle school parking lot.
Beginning Oct. 1, three weekend meals and a snack will be added to the food bags that are handed out on Thursdays. Every bag is filled with tasty and nutritious food for all children under the age of 18.
It is another way that Denair Unified and its Food Service Department remains committed to providing nutritional support for the community.