Caleb Wilson dreams of being an Air Force pilot, even though he's only flown in a plane once in his life and that was so long ago he barely remembers it. He realizes that pursuing a college education will be part of making that ambition come true. With that in mind, the 17-year-old senior at Denair Charter Academy already is enrolled in a pre-calculus and trigonometry class at Modesto Junior College.
His goal after graduation from DCA this spring is to earn his diploma from MJC in two more years and then either get an appointment to the Air Force Academy in Boulder, Colo., or continue college at Purdie University in Indiana as part of an ROTC program that will lead to eventual Air Force enlistment. He wants to pursue a double major in mechanical engineering and aeronautical engineering.
Paying for college courses and books got a little bit easier just after Christmas. That's when Caleb learned via email he had been awarded a $3,000 CFW scholarship. Caldwell Flores Winters is a company in Emeryville that works with K-12 school districts (including Denair Unified) as well as community colleges in California on facilities master plans and financing. Since 2008, it has awarded more than $500,000 to deserving students.
Caleb's aeronautic inspiration is his great-grandfather, Richard Castellanos, who used to be a private pilot. When Caleb was about 8 years old, Castellanos bought him a remote-controlled airplane that they flew together. His stories of flying fueled Caleb's interest. Five months ago, Caleb enrolled in online ground school courses in hopes of getting his pilot's license. He's about halfway done.
"He would tell me about when he went flying, but I never went with him," said Caleb of Castellanos, who lives in Nevada.
In fact, the only time Caleb has flown was when he was 4 years old on a jet with his mother and brother.
"All I remember is my mom telling me not to play with the tray table on the back of the seat in front of me," said Caleb.
Caleb began at DCA in March after being home-schooled prior to that. His grandmother and guardian, Christina Wilson, said he needed to catch up on some credits, which he quickly did with help from the DCA staff.
"His grades always have been very important to him," she said. "He's had a 4.0 GPA through junior high and high school. It's a big deal for him."
But Caleb is not just book smart. He like to work on antique watches and clocks, fixing them and restoring them. He repairs small engines from lawnmowers.
"I like anything mechanical," he said. "I take it apart and look at all the gears. I clean them, oil them and put them back in."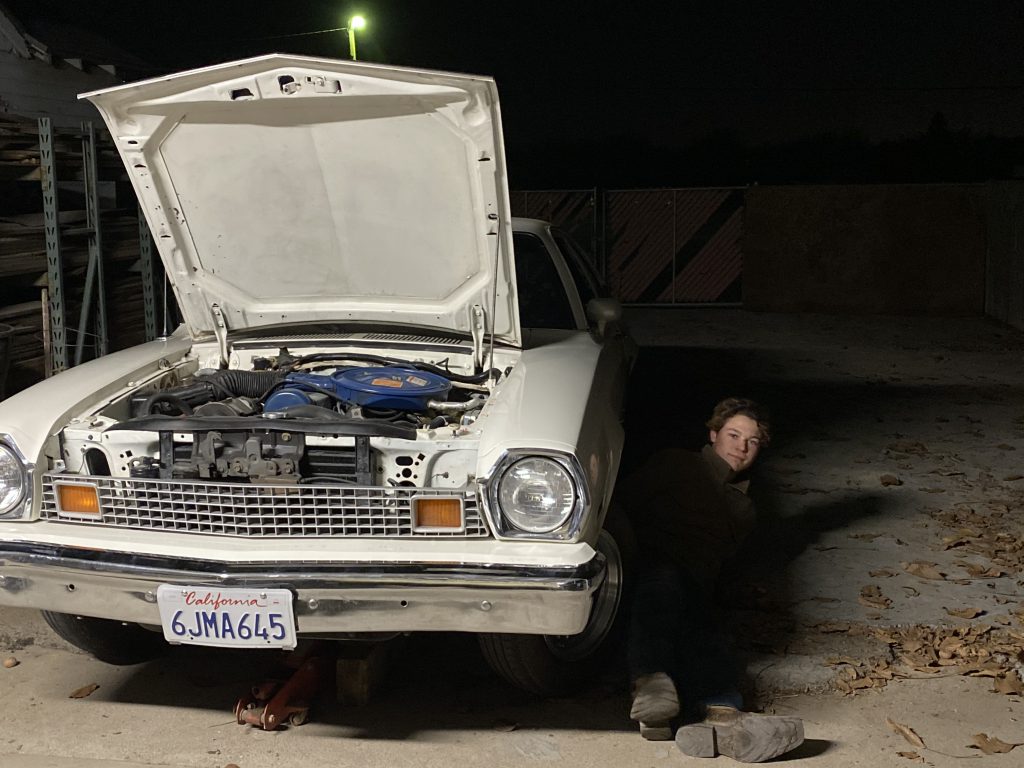 To earn enough money to insure his recently purchased 1976 Ford Pinto, he's gone door-to-door in Hughson asking to mow lawns for a few bucks. All that despite the fact he hasn't been able to take a driving test to get his license because of the COVID-19 pandemic.
"I got it in November," Caleb said of his car. "It's white. I'm just the third owner. It's in pretty good shape. I put in a starter. Now, I need to rebuild the carburetor."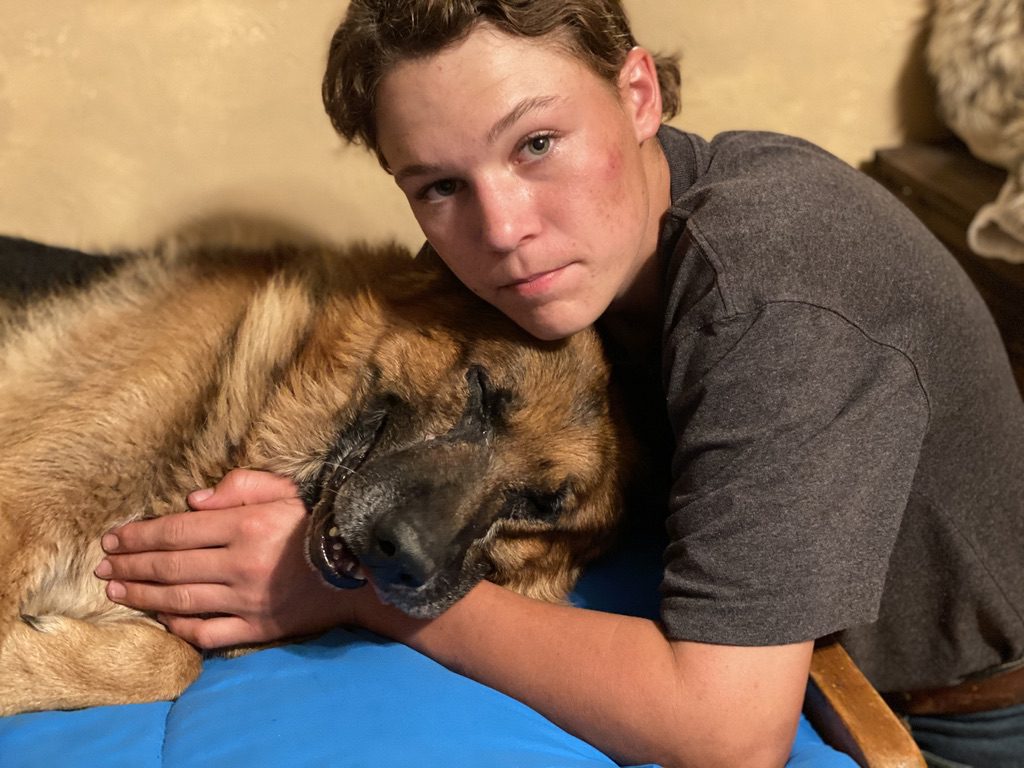 In his free time, Caleb likes to hunt and fish and pan for gold. His best friend is his 13-year-old German shepherd Gavin.
"He's very motivated person," Wilson said of her grandson. "He's also just a very friendly, outgoing kid."


Caleb credits DCA counselor Sally Baker and teacher Jamie Pecot for recommending that he apply for the CFW scholarship in November and helping him complete the application. He also encouraged other DCA students to pursue college and financial aid.
"If a person's willing to work hard and stick with it, anybody can do it," he said.
DCA Principal Breanne Aguiar said Caleb's success is a terrific example for his peers.
"Though Caleb has traversed much adversity, he continues to be a role model for other students," she said. "He is the epitome of what it means to be a motivated and determined Coyote. Congratulations, Caleb! We are excited to see what your future holds!"