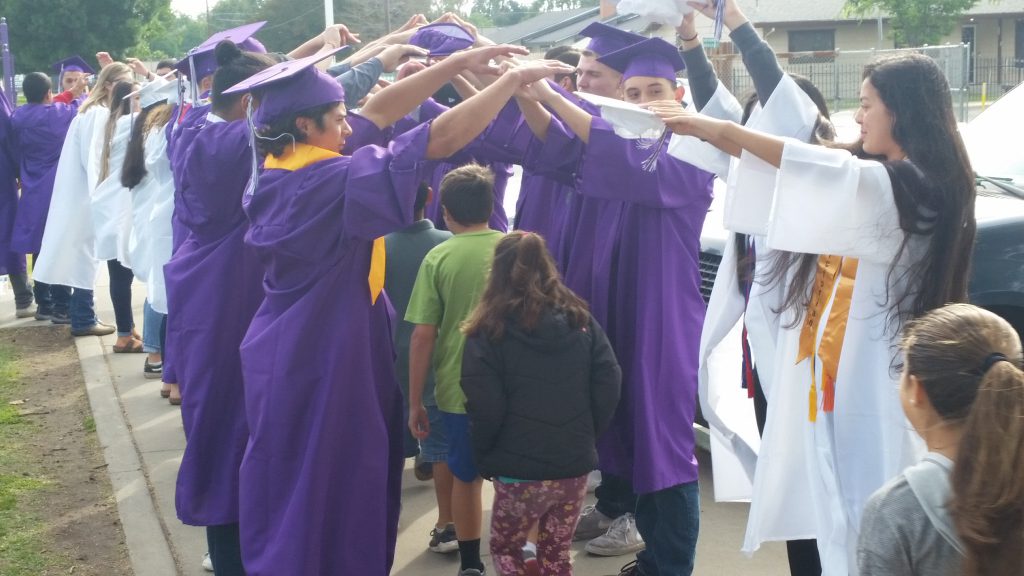 The final three weeks of a school year like no other are shaping up to be busy ones in the Denair Unified School District. About three-quarters of the district's 1,300 students returned to their campuses last month after spending most of the year learning at home via computer because of the COVID-19 pandemic. Now, with the end of the school year in sight, here is what's happening on each campus.

Denair High School

Final exams loom in all grade levels, but many of the most fun and memorable events will be enjoyed by seniors. At least the Class of 2021 – unlike their older friends and siblings last year, when the pandemic wiped out events like the prom and senior trip and turned graduation into a drive-by ceremony – will get to experience some of the senior traditions.

A trip to the Santa Cruz Boardwalk is planned for Friday, May 21, taking the place of the traditional outing to Disneyland. Chartered buses will leave the high school at 9 a.m. that day and return about 9 o'clock that evening.

A Baccalaureate Ceremony is scheduled at 5 p.m. on May 23 at the Connecting Point Church of the Nazarene. It is an optional church service and sermon to commemorate the Class of 2021. Grads-to-be wear their robes, but not their caps.

A neat Denair tradition is the Grad Walk, set for 8 a.m. May 27. That's when the high school graduates in their purple and white caps and gowns walk through the middle school and elementary campuses, serving as a role model for younger students who get a chance to applaud them.

Graduation is set for May 28 at Jack Lytton Stadium. Gates open at 6:30 p.m. and the ceremony begins at 7 p.m. This year, seniors and their families will sit on both sides of the stadium to space people out. All seating will be pre-assigned and printed on graduation tickets (each graduate will receive six tickets).

To participate in graduation and the Santa Cruz trip, all seniors must return signed contracts to the high school office no later than this Friday.

Denair Middle School

Friday is a big day at DMS, with fifth-graders touring the school to meet future teachers and get the lay of the land as well as an end-of-the-year rally planned.

On May 21, a Field Day is scheduled with plenty of games, arts and crafts, and other fun stuff to do. Fifth-graders also will be invited to the event.

A student-only breakfast and awards ceremony is planned May 25 and the eighth-grade promotion ceremony will be held May 27 at 7 p.m.

Denair Elementary Charter Academy

At the DECA campus, individual teachers will plan many fun end-of-the-year events. There also will be some staff vs. fifth-grade activities.

Denair Charter Academy

Eighth-grade promotion for home school students is set for May 20 and high school graduation for seniors on independent study is scheduled May 26.