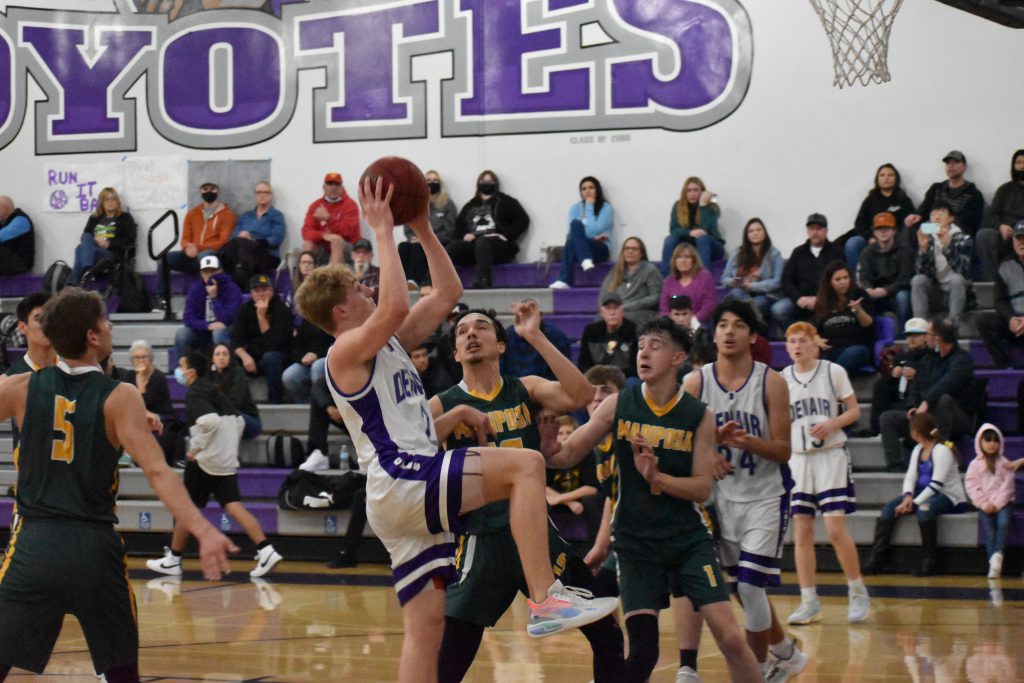 R.J. Henderson was disappointed but not devastated by Denair's 55-52 home loss Tuesday night to Mariposa in a matchup of the Southern League's top two boys basketball teams.

The Coyotes' coach knows that Denair (12-3) and Mariposa (9-3) clearly are the class of the league, which doesn't have another team with a record over .500 right now. Henderson assumes that when the two schools next meet Jan. 25 in Mariposa, they likely will be playing to determine whether they share the league title or the Grizzlies keep it all to themselves.

"I still like where we're at," said Henderson, whose senior-laden team has won the last two SL championships. "We shot 5-for-16 from the free throw line last night, 5-for-20 on three-pointers and 16-for-43 on two-point shots; we've been shooting about 55% on two-pointers. To miss all those shots and still only lose by three? Yeah, the kids are disappointed, but we'll be all right."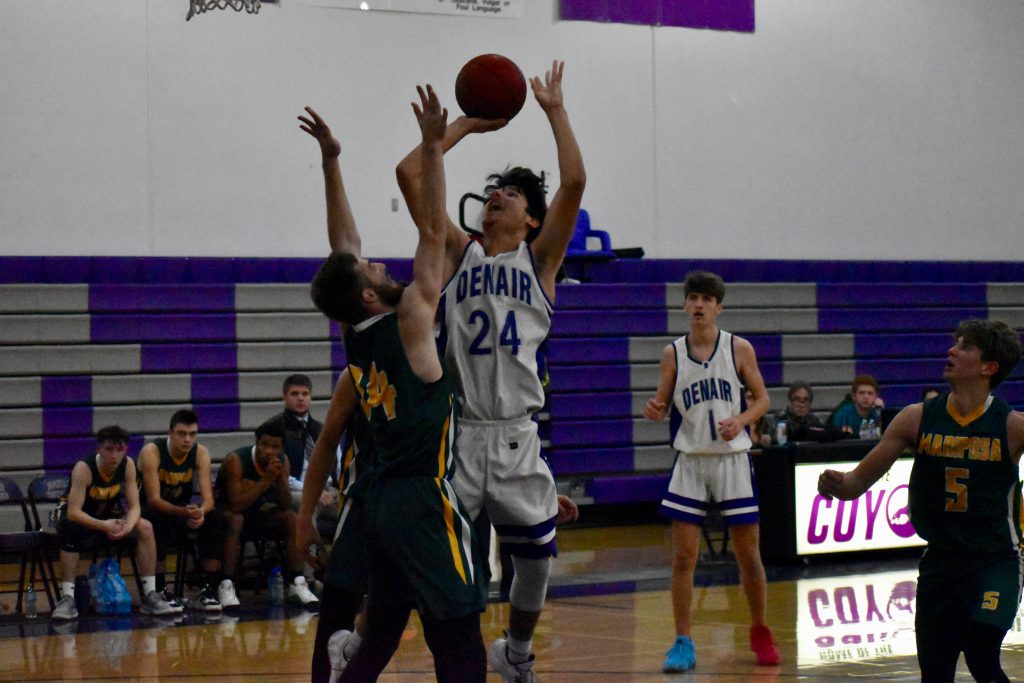 The loss snapped a 10-game winning streak for Denair, which Henderson said outperformed his expectations during an intentionally grueling pre-season schedule. The Coyotes won the Argonaut Tournament last month, which included a 63-49 victory over a tall and talented Ripon Christian team in the finals. Denair also posted an impressive 57-56 road victory over Bradshaw Christian – a perennial playoff team – and defeated larger schools like McLane of Fresno and Lathrop.

"Bradshaw Christian was big. That kind of set the tone," said Henderson, adding he would have been satisfied with a 9-5 or even an 8-6 record during preseason. Instead, the Coyotes went 12-2, relying almost exclusively on their "core four" – seniors Mario Plasencia, Cooper Feldman, Connor Leonard and Jack Henderson (the coach's nephew).

Those four players have played basketball together since junior high and are the primary reason Denair is coming off its first back-to-back Southern League titles in 30 years. The fifth starter is junior Izaihs Plasencia (Mario's brother). It's no secret that the Coyotes will go as far as that group takes them this season.

"Those five guys have scored like 95% of our points," Henderson said. "Long term, I don't know if that's a recipe for success, but it's where we're at."

Though the league season has begun, Denair still has two more tough non-conference road games on its schedule the next two Saturdays.

The first is this week at 2 p.m. at Ripon Christian (7-6), which Denair knows will be out for revenge having lost to the Coyotes last month. The next comes a week later at Central Catholic (6-5), another game against a larger school in a hostile environment.

"We treat these non-conference games like a playoff setting," Henderson explained. "I prefer to play these upper-echelon teams on the road. It will help prepare us for what want to do later."

The Coyotes' goals haven't changed, especially with the success of the past two seasons:

Win the league championship.
Earn a high Division V playoff seeding with at least one home game and, possibly, a first-round bye. That's the reason to play a tough non-conference schedule. Beating teams like Bradshaw Christian and Ripon Christian counts when the seeding committee meets.
Play a game in March. The only way to do that is to qualify for the NorCal tournament, as Denair two years ago (there were no playoffs last year because of COVID).
First things first for Denair. Despite Tuesday night's loss, the Coyotes still are poised to earn a share of the SL crown – if they can return the favor during the rematch at Mariposa in three weeks.

"The effort was there last night," Henderson said. "Mariposa is almost a mirror image of us. We know their team in and out and they know us. It has developed into a fun rivalry over the last few years. There's a lot of emotion, but it doesn't cross over the line. Our kids really want to beat Mariposa."