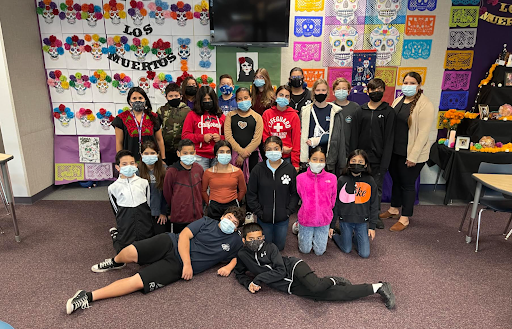 Orientation is scheduled for next week for the parents of the second class of Dual Language Immersion students planning to attend Denair Middle School for 2022-23 school year.

The meeting will take place at 5:30 p.m. on Wed., Feb. 2 in the Coyote Center on the DMS campus. Parents of fifth-grade students currently in the DLI program at Denair Elementary Charter Academy are strongly encouraged to attend.

Middle school Principal Gabriela Sarmiento expects most, if not all, of this year's 25 DLI fifth-graders to continue with the program next year. She said making connections early on with their families is important. Sarmiento and the two Spanish-language teachers at DMS will be at the orientation to explain the program, lay out expectations for students and answer any questions parents may have.

The Denair Unified School District began the Dual Language program – which teaches students in English and Spanish – eight years ago at the kindergarten level. The first group of students now are sixth-graders at DMS.

The middle school Dual Language students have two classes in Spanish – history and Spanish language arts – and the rest in English. Those include English language arts, math, science, physical education and an elective.

The Spanish to English ratio is 90% to 10% as students begin kindergarten, then gradually tapers to 50-50 by fourth grade. The goal, district officials say, is to allow students to become truly bilingual by the time they graduate from high school.

The DLI curriculum mirrors that learned by English-only students at all grade levels. Sarmiento – whose son is in the sixth-grade DLI class on her campus – said the first year of the program at the middle school has gone very well.

"I think the curriculum we have, which is consistent with our English programs, has been working out great," she said. No changes are planned next year, she added.

Sarmiento said the DLI students "are held to a high standard" and she complimented this year's sixth-graders on their attitude. "They're a tight group," she said. "They all get along so well."

Anyone with any questions should contact the DMS office at (209) 632-9911.

Sarmiento said a separate orientation meeting for parents of non-DLI students is scheduled for March 14 at 5:30 p.m. in the Coyote Center.