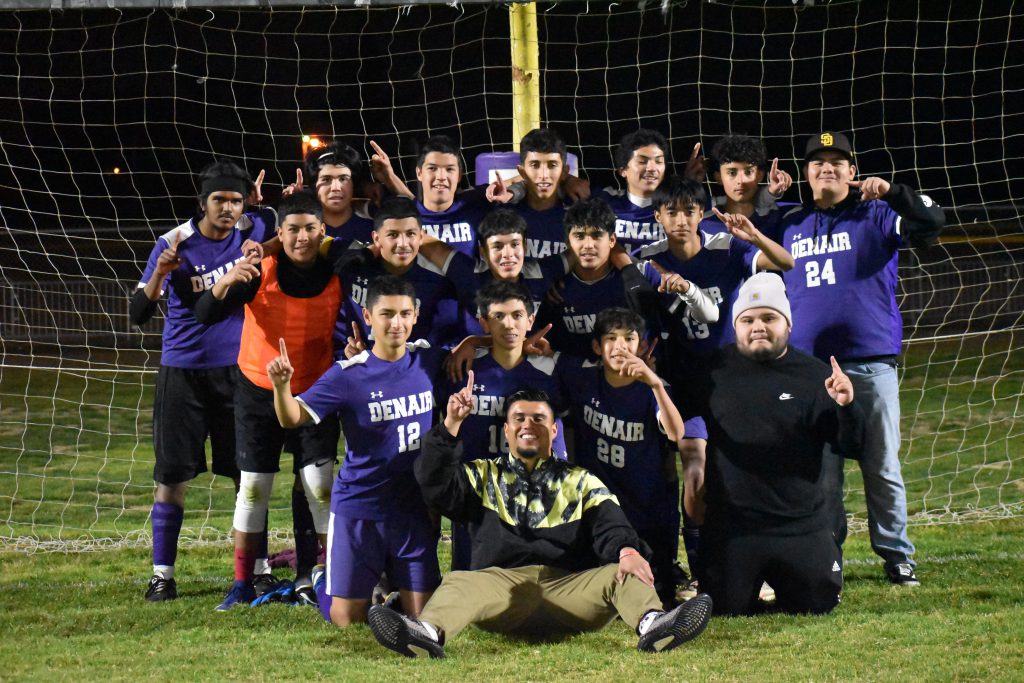 In soccer, like other sports, offense often gets much of the glory, but it's defense that wins championships. Denair boys soccer coach Miguel Hernandez says that's absolutely the case with the Coyotes this season.

Only once this year has Denair allowed more than one goal in a game. That was way back on Nov. 19 in the first game of the season when Denair lost 2-0 to Hughson. Since then, the Coyotes have put the clamps on opponents, posting eight shutouts en route to the Southern League championship and earning the No. 1 seed in the Sac-Joaquin Section Division VI playoffs that begin Thursday night.

Denair (13-1-5) will host eighth-seeded Ben Holt College Prep Academy (10-4-3) under the lights at 6 p.m. at Jack Lytton Stadium. The winner moves on to the semifinals Tuesday night against the winner of No. 4 Summerville and No. 5 Millennium.

If Denair advances in the playoffs, Hernandez believes it will be in large part because of the team's stingy defense, which allowed only 11 goals the entire season and at one point held opponents scoreless for five matches in a row.

"We did have best defense in the league, that's what gave us the No. 1 seed," said Hernandez, in his third and final season as the Coyotes' coach. "That's what I strive for. Defense wins championships."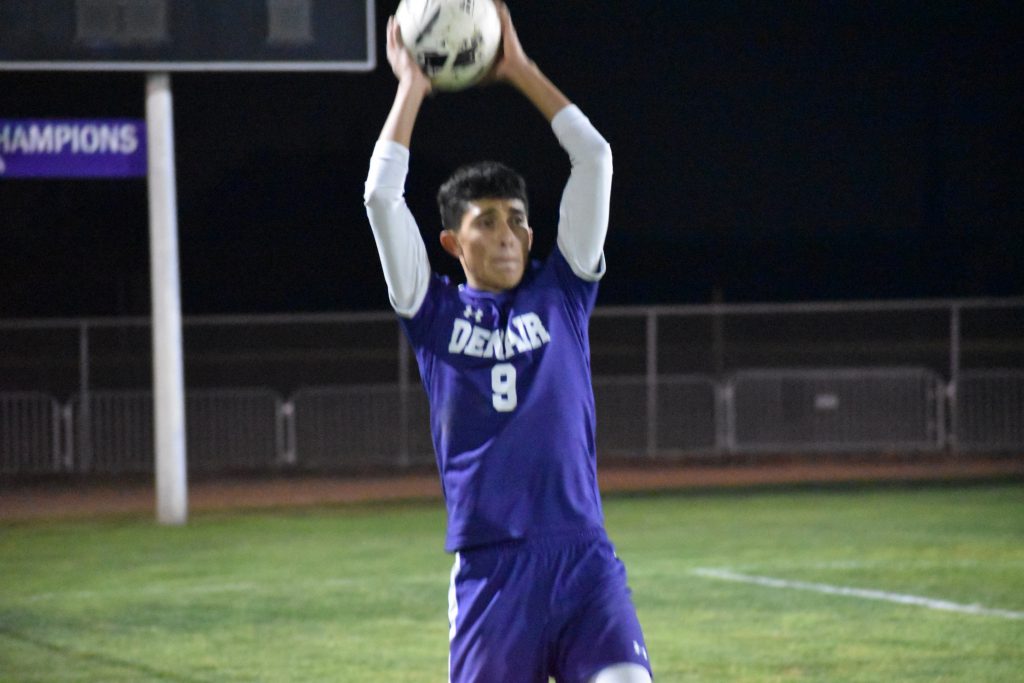 Hernandez said center back Angel Sanchez, a junior, and sophomore midfielder Emmanuel Renteria are the team's top defenders.

"Sanchez is just all over the field," the coach said. "And Renteria is incredible. He's amazing. He's just so versatile. He can do it all."

Seniors John Hernandez (no relation to the coach) and Eddie Corral also are part of a defense that allowed only seven goals in 14 league matches. Denair went 9-0-5 in those contests, including a 2-0 shutout of Gustine last Friday at home that clinched the SL title.

Denair's success this season is not a surprise. The Coyotes won a share of the league championship last spring, when COVID delayed and then shortened the season. But there were no playoffs, so there was no chance for them to test themselves on a larger stage.

"We had a good, strong young core last year," Hernandez said. "I used not being able to go to the playoffs as motivation this year. We talked about that."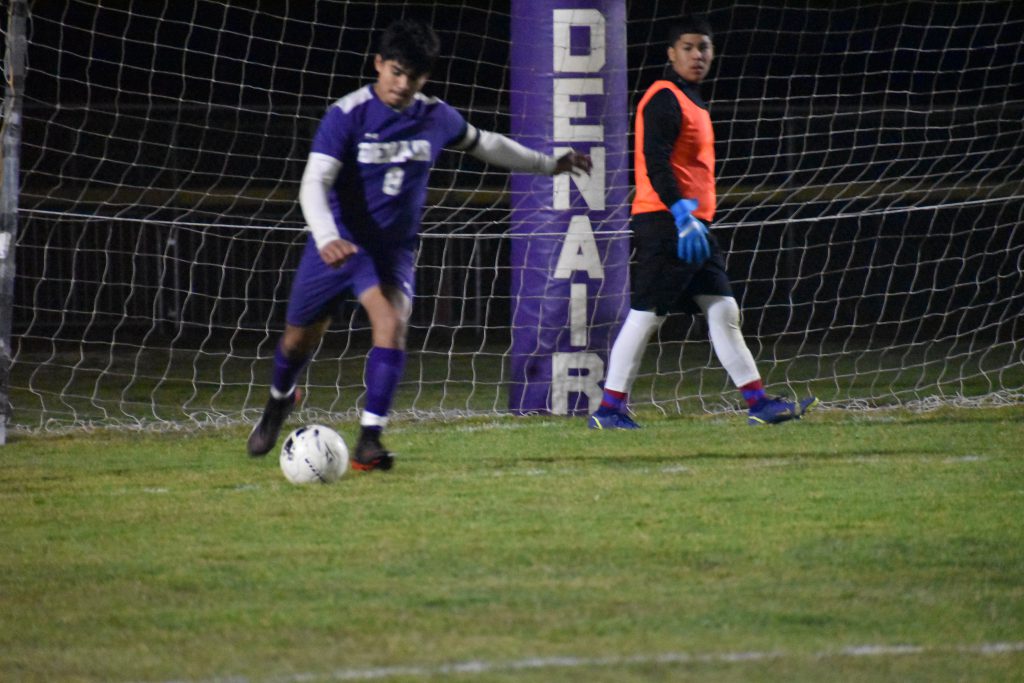 Denair only has three seniors on the team. The top four scorers are sophomore Justin Hernandez (18 goals), junior Timothy Hernandez (13), Sanchez (11) and Renteria (10). The Hernandezes are not related to the coach.

"We're still very young," Miguel Hernandez said. "A lot of these guys will be coming back next year. The other coaches in our league talk about that."

Hernandez doesn't know much about Ben Holt, Denair's first-round opponent. They had five opponents in common – Denair went 5-0 against those schools; Ben Holt was 4-1. The coach does expect an enthusiastic crowd to fill the stands.

"There's a lot of excitement around the school about our team," he said. "I told the guys we have to be humble and keep our feet on the ground and do what we do."

Denair is as healthy as it's been this season. The Coyotes did have some players miss some games in the middle of the season because of COVID, but Hernandez expects everyone to play Thursday night. All the players will take COVID tests on Wednesday.

If they win, the Coyotes will host the semifinal game on Tuesday night. The Section championship is Feb. 19 at 2 p.m. at Cosumnes River College in Sacramento.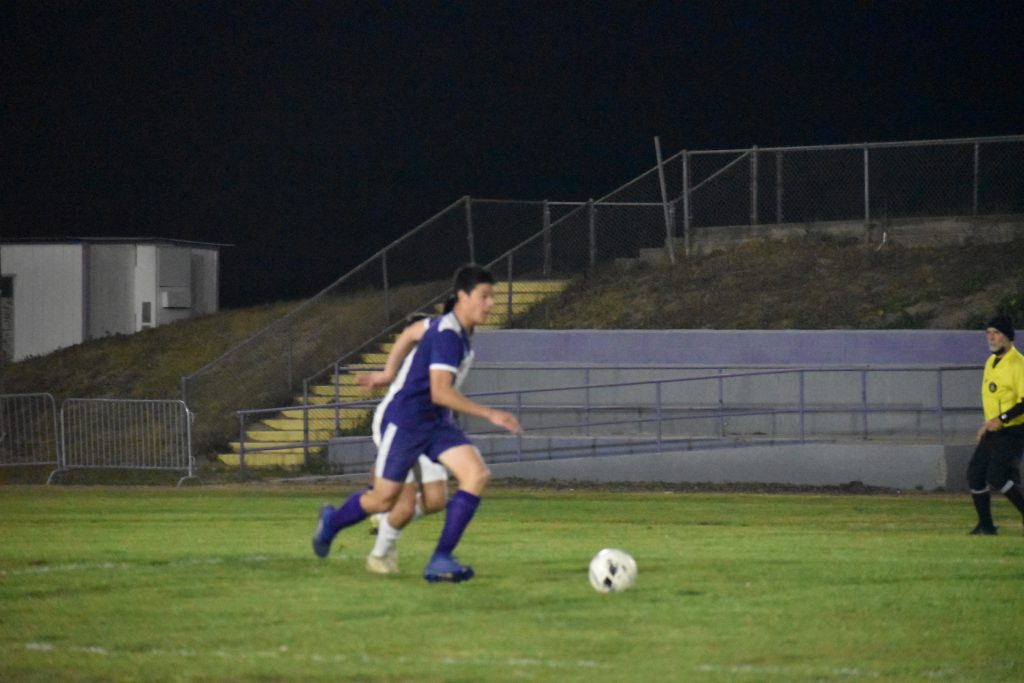 The other side of the eight-team bracket features No. 2 Esparto, No. 3 Humphreys Able Charter, No. 6 Gustine and No. 7 Woodland Christian.

Regardless of how this season ends, it will be Hernandez's final one as Denair's coach.

"I broke it to the guys Tuesday at practice," he said. "It's been a fun group to coach. I've had some of them going back to middle school, where I also coached them. We've created some great memories. I'd like to go out with a bang."