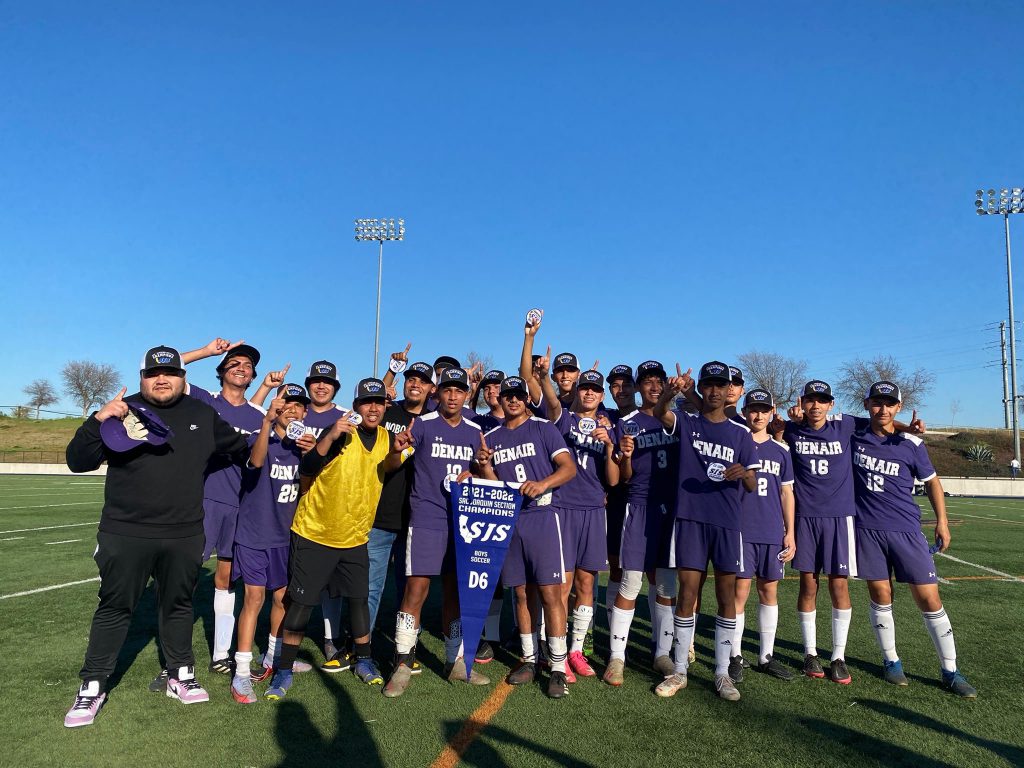 The Section champion Denair boys soccer team will open the NorCal Division V playoffs at home against Wheatland on Tuesday at 5 p.m.

Fourth-seeded Denair (16-1-5) tied with Delhi for the Southern League championship before winning three playoff games to earn its first-ever Sac-Joaquin Section Division VI title.

Wheatland (14-3-3) finished second in the Butte View League, then lost 2-0 to Live Oak on Saturday in the Northern Section finals.

Tuesday's winner will move to face the winner of the match between No. 1 Leadership (17-1-1) of Hayward and No. 8 seed Williams (17-2). That match will be played Thursday at 5 p.m. on the field of the higher seed. The NorCal finals are scheduled for Saturday at 5 p.m., also at the home of the higher seed. (The complete NorCal Division V bracket can be found here.)

Denair hasn't played since shutting out Gustine 3-0 on Feb. 19 in the Section finals. Coach Miguel Hernandez said the Coyotes practiced three times last week while waiting to see who they would play in the NorCal tournament. He said Denair – which hasn't lost since the first game of the season – will again rely on its stifling defense and an opportunistic offense.

"We know we're going to play the same system; we're not going to change anything up," Hernandez said. "Everybody is healthy and ready to go."

Hernandez said he will remind his players before the game that they've earned the right to still be playing this late in the season and that they can beat anyone if they continue to outwork the opposition.

He doesn't know much about Wheatland, other than a few snippets of games he has seen on video.

"They look pretty good, to be honest," Hernandez said. "They have three or four players who really stood out on offense. At this point, there's not going to be any easy games, though."

Despite sharing the league title and winning the Section Division VI banner, Denair finds itself seeded fourth in the eight-team bracket. Delhi (15-1-5) – a team Denair tied twice in league play – was rewarded with the No. 2 seed in the NorCal bracket after capturing the Section Division V title.

"I wasn't a fan of being seeded fourth, especially with Delhi being two," Hernandez admitted. "It's something we'll live with. I like being an underdog. I can use that to motivate the guys."

Tuesday's soccer match will be the first half of an historic day in Denair High sports history. The boys basketball team also will be hosting a NorCal playoff game on the same day. The Coyotes will face Orland at 6 p.m. in the Denair gym, which is only steps away from Jack Lytton Stadium where the soccer match will be contested.