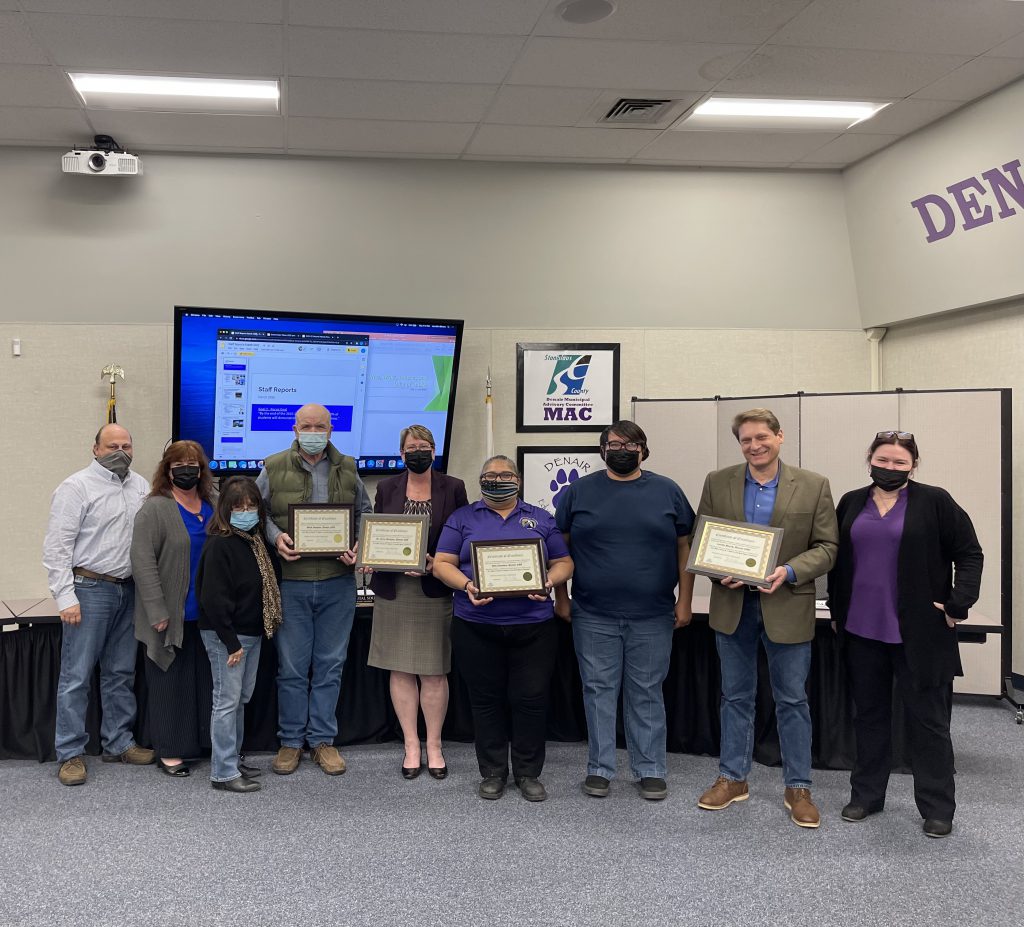 The Denair Unified School District has been honored as the best in California for the way it recycles its cafeteria and cardboard waste.

An official from Foodservice Sustainability Solutions presented awards to three Denair employees at Thursday night's Board of Trustees meeting. Recognized were Facilities and Maintenance Director Mark Hodges, Food Services Coordinator Kim Fuentez and recycling coordinator Leslie Black.

Denair's program has three key elements:

Dehydrated food scraps are sent to the Denair High farm as feed for its two hogs, Floppy and Piggy, and to be added to the compost pile
Styrofoam serving trays are melted after use and recycled
Cardboard containers, boxes and packaging from throughout the district are baled and recycled
"It's a testament to the conscientious efforts of everyone on the Denair USD team to create a culture of stewardship that supports such success here," said FSS Senior Vice President Kim Eger, who presented the Best in Class K-12 Schools Award to Denair officials.
Denair Unified began its recycling program in 2018 and continued even during the pandemic. The district provided pick-up breakfasts and lunches for families when students were not at school, so food waste still was being generated.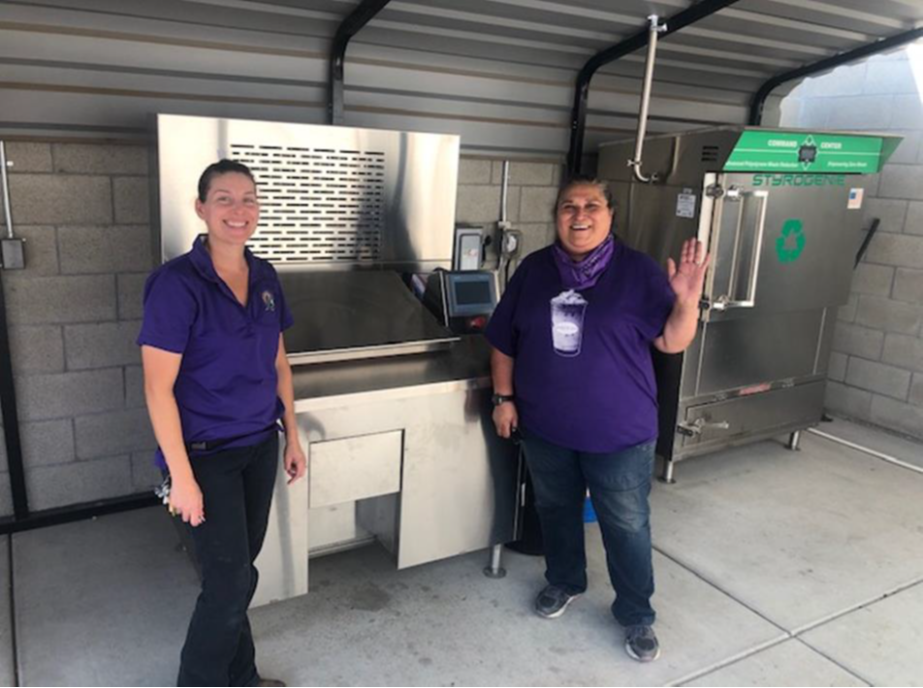 Here's how the program works:

Food waste, vegetables and other organic material from the district's three kitchens is collected and loaded into a compost accelerator. Fuentez estimated that the daily volume is 50 or 60 pounds. Over seven to eight hours, the accelerator reduces the waste to what looks like shredded coffee grounds that will fit into a 5-gallon bucket. That material becomes feed for the hogs or is added to the compost pile.

Fuentez said about 1,600 disposable Styrofoam serving trays are used each day by Denair's students. The trays are fed into a machine called a StyroGenie, which melts them down into a dense brick that can be turned into oil for small engines.