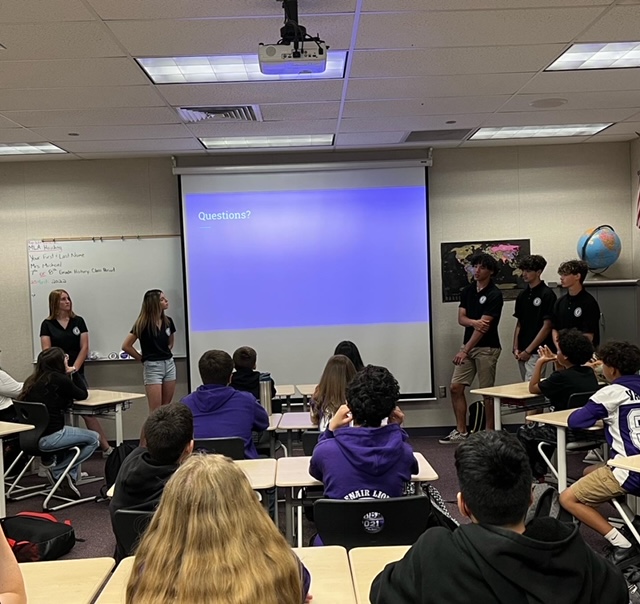 There are 17 student athletes involved in Denair High School's Committed Coyote program. Some are the best players on their teams; others aren't. But they all have one thing in common – they are leaders among their peers.
The Committed Coyote program seeks to leverage and amplify that influence to a larger segment of the campus population to underscore some critical health messages aimed at teens – drugs, alcohol and vaping are harmful to academic as well as athletic performance; sleep, hydration and good nutrition are essential for growing and active bodies; and mental health awareness and stress relief play an important part in any teen's life.
The athletes and their advisor – veteran teacher and coach Darrin Allen – meet daily in Room 204. The students don't sign up for the class as much as they are nominated by their coaches and teachers or recruited by each other during open lunches held twice a month. Together, they watch and create videos and other social media contact aimed at students or plan events to convince their classmates to embrace the Committed Coyote philosophy about making wise and healthy choices.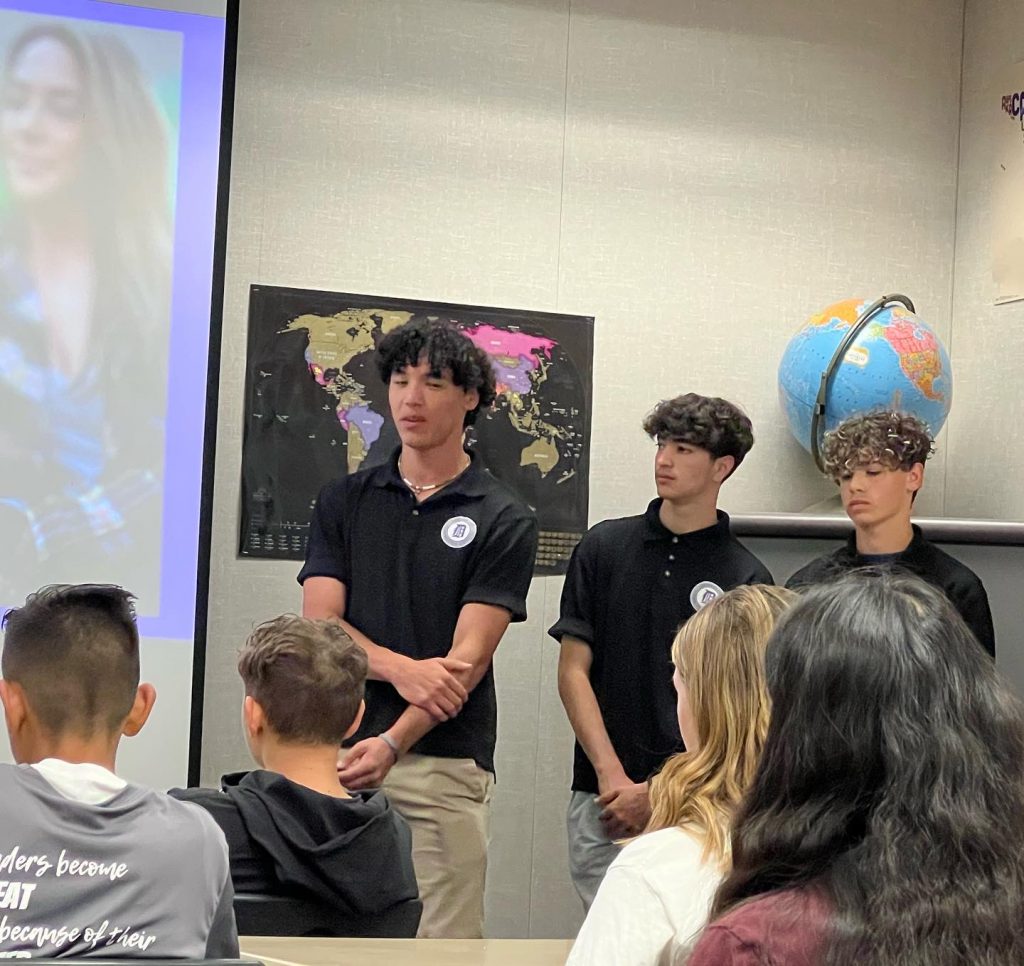 "It's all about being a role model and living to a higher standard. It's about being a leader and being accountable," explained Mario Plasencia, a senior basketball standout who was the Most Valuable Player of the Southern League last season and also made MaxPreps' Division V All-State team. "The whole process is to create advantages you're going to have the rest of your life."
Committed Coyote is modeled after a program created by John Underwood, a former international distance runner and coach of many Olympians. He used principles developed by the Navy SEALs to prove his theory that athletic performance can be improved with proper sleep, nutrition, and an alcohol- and drug-free lifestyle.
A few years ago – before the pandemic temporarily closed Denair's campus and so many others across the country – some former SEALs came to Denair to help introduce the concepts of the program. Their message resonated with Plasencia and others who were among the first to sign up to be Committed Coyotes. And while COVID temporarily impacted their ability to interact in person, the students remained loyal to the program and its objectives.
"Committed Coyote grew stronger through the COVID experience," said Denair High Principal Kara Backman. "The students allowed a difficult time to be a learning opportunity and used this to capitalize on teaching their peers what they could be doing. This significantly supported our student body's mental health, physical health and behavioral health. I am very proud of them."
One of the pillars of the program that most resonated with senior Caitlin Warda was the importance of sleep for teens.
"I try to get eight to 10 hours a night. I need that for the development of my body," said Warda, who is active in cheerleading, volleyball and softball. She expects to continue to implement the lessons learned as a Committed Coyote when she pursues her education at Cuesta College, where she will play volleyball while studying to be a nurse.
Senior Shaylin Gomes – a member of the volleyball, basketball and track teams in addition to being a cheerleader – has been part of the program for two years. She said her interest was piqued when she heard Allen talk about the important of nutrition and sleep on adolescent bodies. She admits that fatigue is a consistent issue for her because she must rise at 5 a.m. to feed her pigs and goats.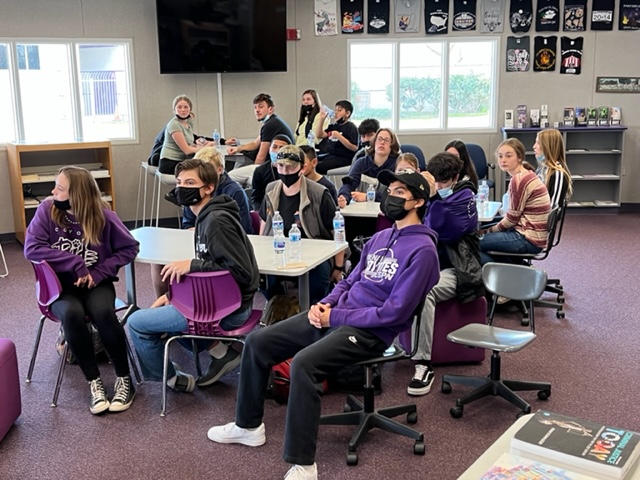 "It's helped me keep a positive mindset, not get distracted and eat well," said Gomes, who will attend Fresno State next fall and major in veterinary science. She also was impressed by some of the trainings the students attended where she learned "how drugs and alcohol affect your brain."
Junior Isaac Martinez is a football, basketball and track team member who was invited by Allen to join the program this year. He learned that concussions affect teens' brains in ways similar to drugs and alcohol and that sleep is more important than he ever appreciated. He also is looking forward to attending a statewide conference in Anaheim in July to pick up ideas from other high schools who have their own versions of Committed Coyote.
"I've been trying to recruit other athletes," Martinez said. "I tell them it will help them excel."
During a presentation at the April meeting of the Denair Unified Board of Trustees, the students showed videos they have made and shared some of the other benefits of the program.
It helps get your head in the game and stay focused
It combats peer pressure
It helps you and your team
It inspires others to do the same
It keeps you motivated
The Committed Coyotes also have made presentations to Denair Middle School students, participated in the anti-drug Red Ribbon Week and attended a countywide conference with like-minded students.

"This is an amazing group of kids," praised Denair Superintendent Terry Metzger.

Eight of the current Committed Coyotes are seniors who will graduate this month. Allen said he hopes to replace all of them and add a few more student athletes. He has room for as many as 22 in the next school year. To that end, the group already is planning another after-school recruiting event before school ends – something like the football tailgate party they held last fall or the watch party in the Denair gym they organized in March when the boys basketball team was in the NorCal playoffs.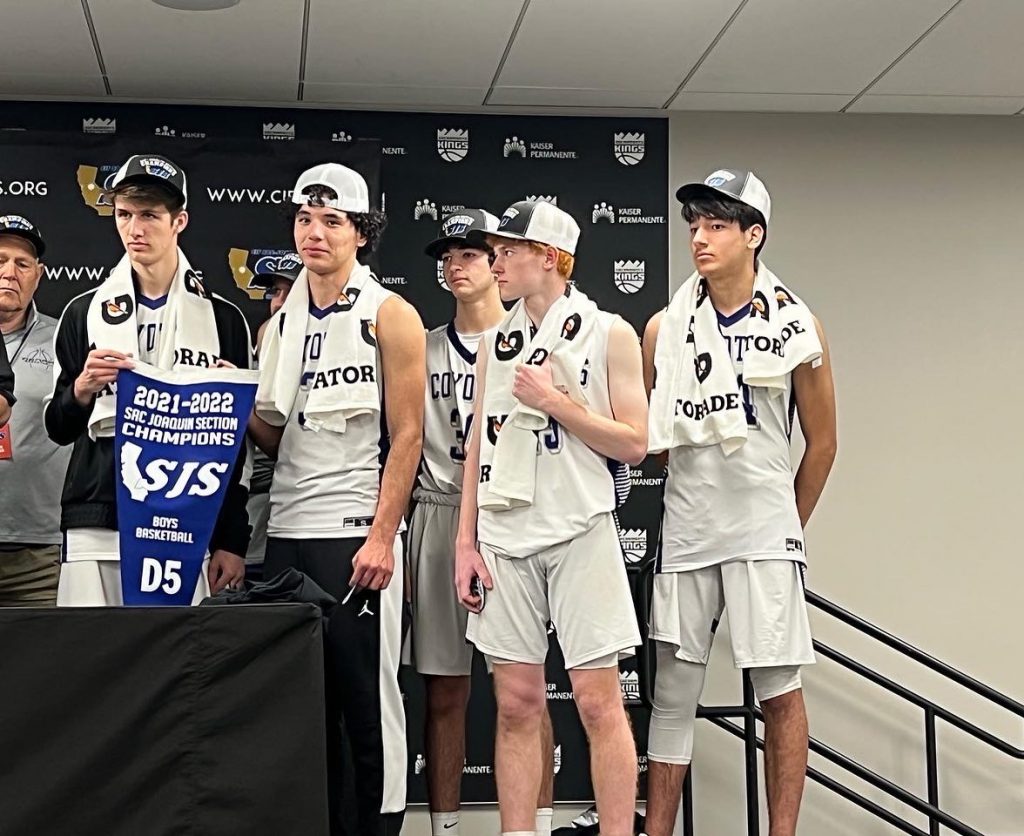 "I know there are other student athletes who would benefit from this program," Allen said. "It's all about reinforcing the importance of making good choices. It's also a great way to re-establish our school community after all we've been through with COVID the past two years."