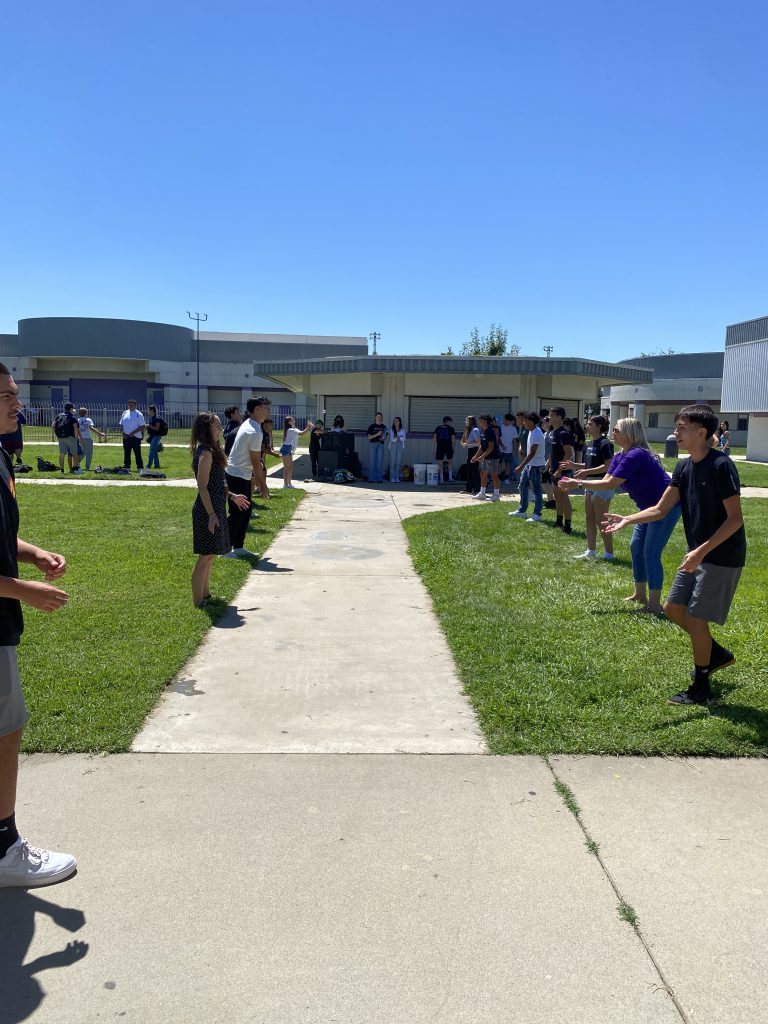 Everyone can sense it even if they can't always define what it means. When classes began Wednesday, everyone felt a "positive vibe" across the  Denair Unified School District. Students returned to Denair's four campuses more eager than ever to learn. Teachers were excited to share their knowledge via creative lesson plans. Administrators and support personnel couldn't wait to play their parts.
Combine all that energy with the lessening of the big, black cloud that has hung over education the past 2½ years – COVID – and it's no secret why there were so many smiles this week.
"I went to every campus on Wednesday and the vibe was great," Superintendent Terry Metzger said after Thursday night's monthly Board of Trustees meeting. "The kids are happy to be back."
Principals said that despite new starting time this year – classes now begin 30 minutes later than a year ago – many students arrived early on Wednesday.
"We had many kids who showed up at 7:30 a.m., even though school doesn't start until 8:30," said Gabriela Sarmiento, principal at Denair Middle School. "I think they were just excited to get started. It's been an amazing vibe."
Denair's enrollment has swelled to 1,288 students – 26 more than a year ago – thanks to gains at the elementary, middle school and high school campuses.
"We've had a lot of kids move into the district boundaries," Metzger said. "We're working to get them enrolled as fast as we can."
Denair Elementary Charter Academy is maxed out with 600 kindergarten through fifth-graders.
"We don't have any more room. It's a nice problem to have," Trustee Crystal Sousa said Thursday night.
DECA is one of two Denair campuses with a new principal this year. Marilu Cano, who takes over for Kelly Beard, was so excited that she got to school before 7 a.m. Wednesday. She made it a point to personally meet and greet many children and their parents in front of the school.
"I told the kids, 'Who's new here?' Welcome to the club," said Cano, who reveled in the reaction of some students. "The little ones hug you. They're so cute."
Across Lester Road at the high school, Interim Principal Breanne Aguiar also enjoyed all the excitement that the first day of class brings. In the past six years, she has served as a teacher and then principal at Denair Charter Academy, been the assistant director of special education and worked as the homeless and foster youth liaison. Aguiar replaces Kara Backman who has accepted a job outside the district after six years in Denair.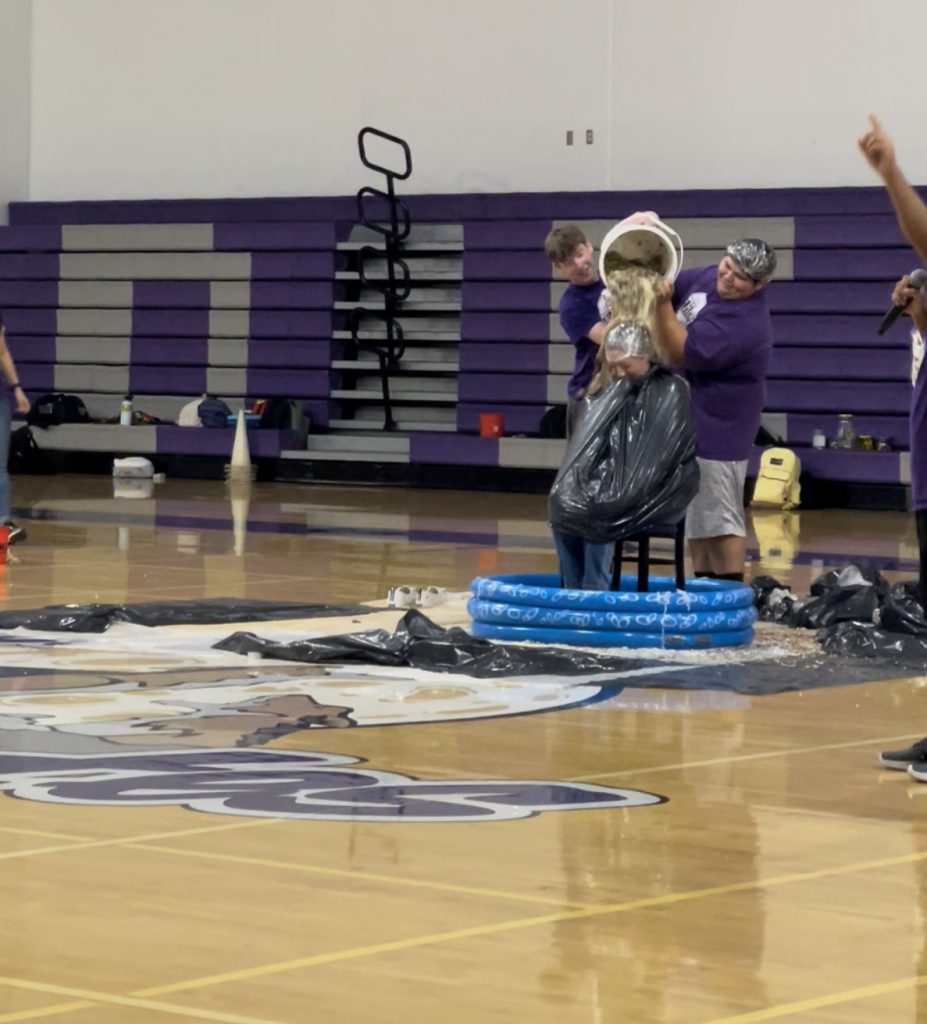 "It's been a whirlwind for me, but it's been a great start to school," said Aguiar.
On Wednesday, the high school leadership class organized some fun activities, including donuts for incoming freshman and a water balloon toss at lunch. Each of the campuses planned rallies Friday to continue the welcome-back theme and keep the positive vibe going.
No one is forgetting about academics, though. Teachers will continue to focus on core subjects as well as challenging electives while striving to meet the district's three overarching goals – to prepare all students to continue their education beyond high school, to help them become authentically literate in all subjects, and to maintain a positive and safe school environment where all students are successful.
"We are looking forward to a positive school year through providing students with opportunity, focusing on our culture, and providing the tools and resources needed to ensure academic growth for all students," Aguiar said.
In other action Thursday night, trustees:
Unanimously approved (with Trustee Regina Gomes absent), a 45-day revision to the 2022-23 budget. As explained by Director of Fiscal Services Daisy Swearingen, the district expects to receive an additional $2.3 million in one-time money from the state in the form of a $1.6 million block grant to address ongoing learning challenges related to the pandemic and $753,000 for arts, music and instructional materials. In addition, the state will provide an extra $117,000 on top of the $52,000 it already pledged for transportation services. Together, that will pay for 60% of Denair's $300,000 cost to bus students.
Heard a recap of the district's summer school programs. There were 101 high school students who took classes online or in person in an effort to make up for credits not earned during the previous school year. At the elementary level, 227 students participated in at least of 16 enrichment camps. Eight special education students also were served.
Swore in student board members Melanie Connell and Emily Mancilla. Both are seniors at Denair High.