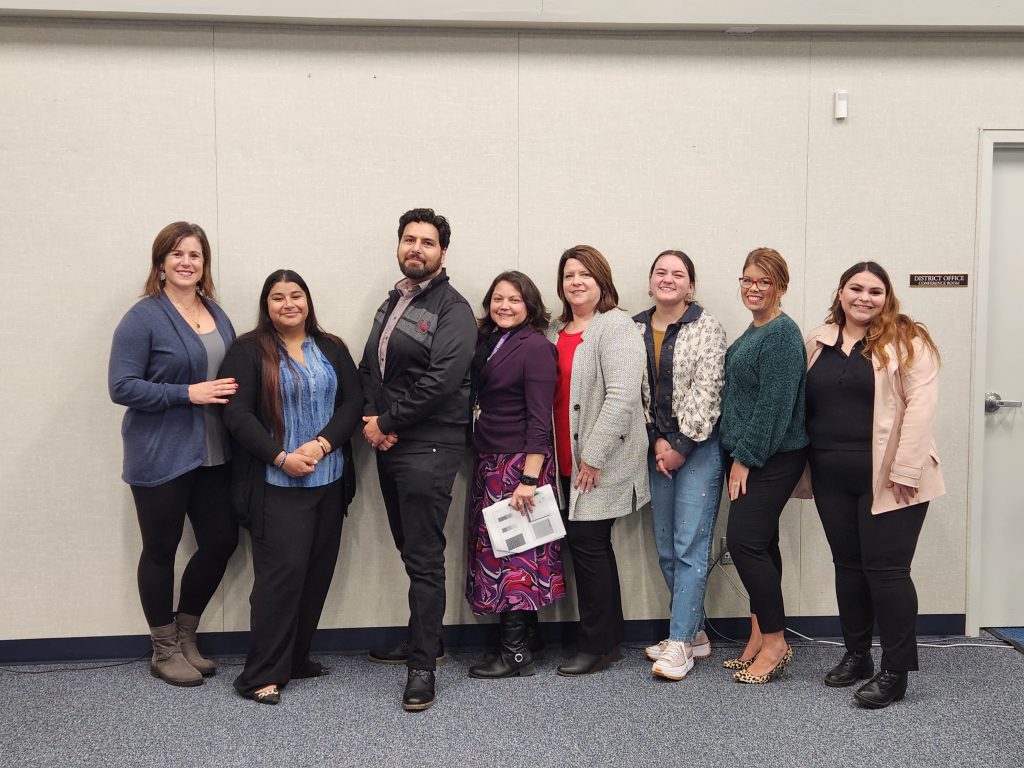 Denair Elementary Charter Academy offers a vibrant, engaging and safe educational environment for its nearly 600 students. It also features a widely respected Dual Language Immersion, which has been a magnet for parents who want their children to learn English as well as Spanish.
The campus includes students from transitional kindergarten through fifth grade and is overseen by first-year Principal Marilu Canu, an experienced educator whose goal is to create a supportive and consistent academic environment.
"We want to make sure everything matches, that everything is connected," Cano explained during a presentation about DECA at Thursday night's monthly meeting of the Denair Unified School District Board of Trustees.
DECA offers many complimentary programs and activities intended to build not just academic skills among students, but social/emotional well-being, a college-going atmosphere and an appreciation for other cultures.
All students – not just those in the DLI program – are regular participants in a language lab, where they are taught Spanish. The Academic Adventures program exposes them to STEM (science, technology, engineering and math) concepts as well as the arts. There are intervention programs in place to quickly identify struggling students and get them extra help in specific areas. Each Wednesday, students wear T-shirts representing their favorite college in an effort to build interest at a young age.
Twice a month, campus-wide assemblies are held featuring presentations and performances by students. In addition, 25 youngsters from all grade levels are honored as VIPs for their good behavior and rewarded with Coyote Cash, which can be spent in the Coyote Cave on fun stuff.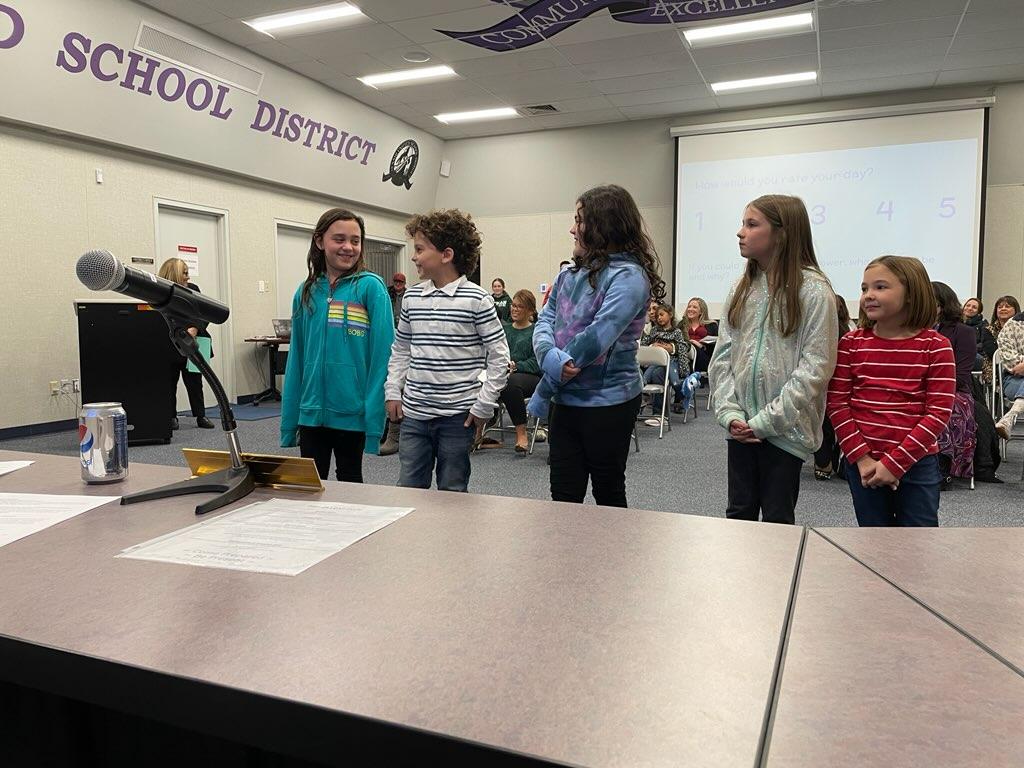 One of the fun daily activities is Coyote Chit Chat, a time for teachers in each classroom to interact with students using a fun toy known as Bug the Butterfly. Five students ranging from third to fifth grade demonstrated the drill Thursday night with DECA learning director Laura Cardenas.
As each held Bug, Cardenas asked them what qualities they admired most in Bug. A third-grade girl named Harper replied that "he never gives up, he has courage and he always tries his hardest."
Cardenas also asked the children to rate their day on a scale of 1-5 (5 being the best), an exercise teachers use to find out information that may influence a child's mood and behavior on a given day, she said. The youngsters also were asked which super power they most wanted to have; they responded with flying, having laser eyes, being fast or being able to teleport themselves to a different place.
Trustees, too, had a chance to hold Bug and respond to the questions. To a member, they all said their days got better thanks to the students' appearance at the meeting.
"It went from a 4 to a 5 because of this," Trustee Crystal Sousa told the students. "Thank you."
A second presentation Thursday night dealt with the district's efforts to provide a full range of academic and emotional counseling as well as mental health services to students. Mental health clinician Lina Villegas, six other staff members and a student shared stories of how the district's programs have made an important impact.
The foundation of the district's efforts is what is known as the Multi-Tier System of Support (MTSS), which provides consistency across all grade levels and ages.
The first level, Tier 1, deals with students' social skills and behaviors like disengagement from staff, peers or their studies. Responses include involving parents to help their children, encouraging students to become more involved in extracurricular activities and providing additional academic support.
Tier 2 includes concerns about things like vaping, healthy relationships, stress and anxiety, family dynamics and issues of self-esteem. Students could be referred for individual or group counseling, and substance abuse intervention.
The final tier is the most serious and includes students with depression, who have been sexually abused, are suffering from grief and loss, or may have expressed ideas about self-harm or thoughts of suicide. Responses included counseling (including parents) and even referrals to outside agencies.
Board members were impressed by the breadth of mental health services offered in the district.
"I have never seen the whole Denair mental health team together," said Trustee Kathi Dunham-Filson. "This really provides a perspective on the amount of resources that are available. We serve our kids the best through a team approach."
Denair offers more comprehensive services than most districts thanks to a long-standing partnership with Legacy Health Endowment. The district began working with LHE to address the mental health needs of students prior to the pandemic and LHE continued to underwrite much of the cost of staff training and support, services for students, and parent education.
The district also partners with La Familia Central Valley, which provides some clinical services for students and staff. The district has also been awarded a CalHope grant and a Mental Health Student Services Act grant.
"We are using these grants to support social emotional learning and mental wellness through staff training opportunities, purchases of instructional materials and resources, and connections with other organizations that will help us continue the work," Superintendent Terry Metzger said.
In other action Thursday night, trustees:
Celebrated outgoing board member Regina Gomes with a plaque, flowers and tributes. "In every decision you made, the kids were always No. 1," Metzger said to Gomes, who served for five years. Taking her place was new Trustee Billy Myers, who won election in November and was sworn in Thursday.
Elected Carmen Wilson as board president for the next year. Sousa will serve as clerk. Dunham-Filson was elected to represent Denair on the Stanislaus County Committee on School District Reorganization and also nominated to represent the region as a California Association of School Boards delegate.
Approved the first interim budget report, which includes actual figures from July 1 through October 31 as well as projections of financial activity through June 30. Daisy Swearingen, the district's director of fiscal services, said district enrollment sits at 1,300 students, down 11 from expectations. While DECA and Denair Middle School have more students than projected, Denair High is down 11 and Denair Charter Academy has 47 fewer than budgeted. The good news, Swearingen told trustees , is that because DCA's teaching staff is paid hourly, the district hires fewer teachers and spends less on salaries when enrollment temporarily declines.