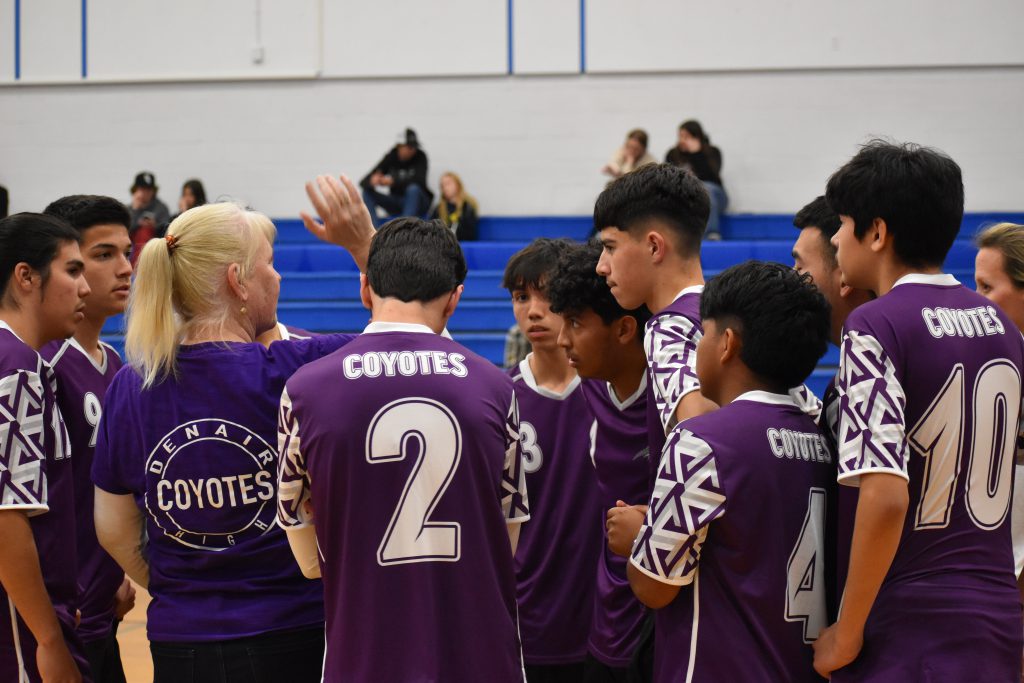 In Christy North's mind, her Denair boys volleyball team already is playing with house money. Devoid of expectations, a squad comprised of soccer players coming off back-to-back Section championships in that sport making the playoffs in an entirely new one is stunning … to everyone but themselves.
"They were coming off the playoffs in soccer, so they thought, of course we make the playoffs in volleyball," North said. "They always thought they could get to that higher level."
Such will be the case Tuesday night when Denair (6-5 overall, 4-2 in the Southern League) hops on a bus for a two-hour drive to Sacramento to face West Campus (18-13) in the first round of the Sac-Joaquin Section Division IV tournament.
To say that the 12th-seeded Coyotes are underdogs against the No. 5 Warriors is a massive understatement. And yet, despite the odds, North said her players – most of whom are brand new to volleyball – refuse to believe they can't beat anyone in anything.
"They're never tense. They don't get down on themselves," she said. "They're excited to be in this position, come what may."
Denair qualified for the playoffs by winning its final match of the regular season against Orestimba last Tuesday. The Coyotes impressed North – who has coached boys and girls teams in Northern and Southern California for decades – with their consistent improvement this season. Skills such as jump serves, blocking, setting and passing were new to almost all of them a few months ago. And now, here they are in the postseason again.
"Here's the thing: We'll do what we do," said North. "We need to go in and have fun, because the more relaxed we are, the better we play. I'm sure West has more experience. Maybe we can surprise them that first set. We're scrappy and we're enjoying ourselves and we're having fun."
The winner of Tuesday's match will move on to the quarterfinals Thursday night in the 16-team bracket. Southern League champion Ripon Christian (21-5) is the No. 1 seed.