This is one in a series of Q&A's with employees new to Denair Unified in 2023-24.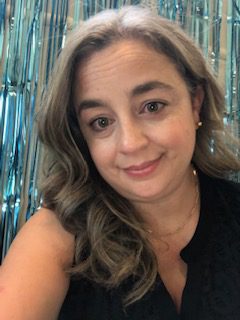 Family: Husband and two sons
School: Denair Middle School
Subject taught: Special education
Experience and education: I worked as a paraprofessional for 1½ years in the district, but am new to teaching special education as a teacher. I tutored for nine years for all ages and taught preschool for 9½ years. I have a BA in political science and MPA. This fall, I will attend Teacher's College of San Joaquin.
What attracted you to Denair? I like the small district.
What most inspires you about teaching? I enjoy seeing students succeed, especially after working so hard on something.
What is a challenge you look forward to tackling this year? Building relationships with all the students and having them be comfortable to learn.
What is your favorite teaching tool or activity? Group assignments, which allow students to interact with each other.
What do you want your students to remember? I want my students to remember the experience they had at DMS and how they were welcomed in my class.
How can parents support what you do? Open communication and understanding of their child's behavior.
What would surprise people about your job? How rewarding it is, and the relationships that are built.
What do you do for fun? I play with my boys and my husky. I enjoy watching a baseball game (especially if the Giants win), fishing, creating with Legos and attending car shows.