This is one in a series of Q&A's with employees new to Denair Unified in 2023-24.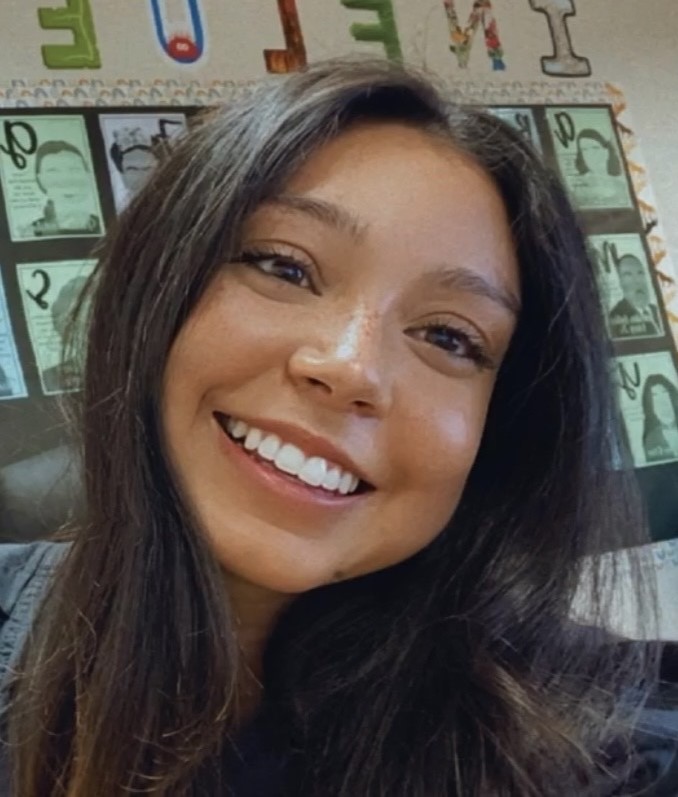 Family: Husband, Ryan, and dog, Zeus
School: DECA
Subject taught: Third grade
Experience and education: I've taught fifth grade the past two years in Turlock.
What attracted you to Denair? I live locally, which makes for a very short commute and I am excited to be teaching in a small community.
What most inspires you about teaching? Seeing the growth from each individual student and watching them accomplish the goals they have set for themselves.
What is a challenge you look forward to tackling this year? A challenge I look forward to tackling this year is learning and teaching third-grade curriculum and standards.
What is your favorite teaching tool or activity? My favorite teaching tool is using raffle tickets for any and all positive behavior incentives. Students will be entered into a raffle every other week to win a prize.
What do you want your students to remember? I want students to remember to always try their very best. I want them to remember that I care about their academic and social/emotional needs.
How can parents support what you do? Parents can support what I do by communicating any questions or concerns they may have. I believe in working as a team with parents to best support their student.
What would surprise people about your job? The many "hats" a teacher wears throughout the school day.
What do you do for fun? I enjoy spending time with family and friends, camping and fishing, attending concerts and reading.