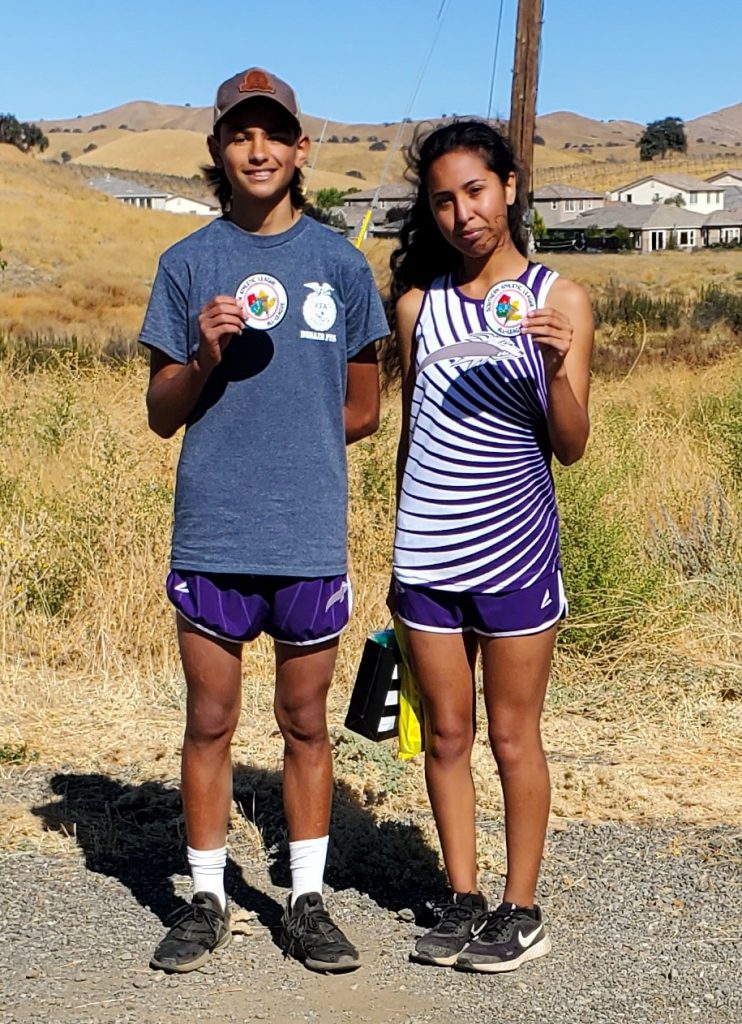 Two runners from this year's Denair High School cross country team earned all-league honors after finishing in the top seven at the Southern League meet this week.
Salvador Virgen was fourth in the boys varsity race, completing the 3.1-mile course at Diablo Grande west of Patterson in 18 minutes, 58 seconds. Yvette Rodriguez was fifth in the 3.1-mile girls race in 24:13.
Both runners qualified for next week's Sac-Joaquin Sub-Section meet in Division V at the Calaveras County Fairgrounds in Angels Camp, but only Rodriguez will compete. Virgen will miss the race because he had a previous commitment, said Denair Coach Matthew Groom.
At Sub-Sections, the top 10 teams and the top 10 individuals not on those teams in each division qualify for the Section meet in Folsom on Nov. 11.
This year's Coyote team included only the two varsity runners, plus JV runners Valente Rosales and P.J. Rheinschild (who both also will compete next week). Despite that, Groom said all four runners have "grown exponentially." None has improved more than Rodriguez, according to her coach.
"She went from struggling to run two miles in the beginning of the season to winning all-league in a 5K race," Groom said. "She earned a medal at the Frogtown Invitational in the JV race and came very close to medaling three other times, including being only two spots off a medal the first race I put her on varsity."