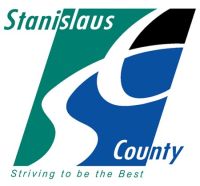 Submitted by Denair Unified School District
The Denair Unified School District and the Stanislaus County will collaborate on a project that will improve safety around the high school stadium as well as beautify the western entrance to town.
The plan is to replace a weedy area on the north side of Monte Vista Avenue with 640 feet a sidewalk and landscaping. The county will pay for the 5-foot sidewalk, which will connect with an existing walkway that now ends at the intersection of Lester Road and Monte Vista. The school district will be responsible for the installation and maintenance of 12 feet of landscaping between the new sidewalk and a chain-link fence.
Superintendent Aaron Rosander announced the good news at Thursday night's school board meeting. Grading will begin in a few weeks and the project should be completed later this fall, he said.
Rosander credited county Supervisor Vito Chiesa and Public Works Director Matt Machado for their support and willingness to partner on the project. Members of the Denair Municipal Advisory Council also endorsed the new sidewalk.
The new walkway will provide a safer route to and from Jack Lytton Stadium, which hosts football games and other community events. The entrance on the west side of the stadium currently requires people who park toward the east to navigate the dirt and weeds on the north side of Monte Vista.
The upgrade also will improve people's first impression of the community. Monte Vista curves and turns into Main Street at the intersection with Lester. A small triangle of grass includes a "Welcome to Denair" sign.
"This presents well for the community and we're grateful for the county's involvement," Rosander said. "You've got this nice welcome sign at the triangle and, across the street, you've got 600 feet of weeds."
Also Thursday night, Rosander shared more positive budget news with school trustees.
The California Department of Education recently revised its enrollment numbers for the district, crediting the district with 30 more students than the state initially calculated. The difference means about $200,000 in additional state funding to the district in the 2014-15 budget year.
"What it does is reduce our deficit significantly," said Rosander, who took over in February and has worked with his financial team, employee unions and state officials to improve the district's financial situation.
The current $8.15 million budget features a major reduction in deficit spending this year and the anticipation of a small surplus in 2015-16. The extra $200,000 this year will speed that process.
"We remain on a fiscal recovery plan. We're exactly on the trajectory we had projected," Rosander told trustees earlier this year.