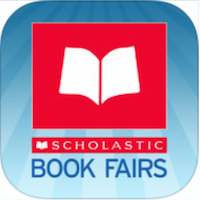 Submitted by Denair Unified School District
Students from Denair Middle School will host a special Book Fair from Scholastic on October 20 -23, 2014 from 7:35 am to 3:45 pm. and on Oct. 24th 7:35 am-12:00 p.m. to help raise funds for to purchase new books for the library and classrooms.
The Book Fair will be open each day from 7:35 am to 3:45 pm and feature a wide range of books for young teens and adults, including mystery and adventure novels, fantasy series, sports guides, graphic novels, and the latest best sellers from more than 100 publishers. Parents, children, teachers, and the community are invited to attend. On October 22nd from 4:30 to 7:30, the Book Fair will feature an evening event.
Student volunteers, called the Crew, helped to plan the Fair and will also help run it. From creating special promotions and merchandising displays, to managing inventory and assisting shoppers with their selections, Crew members learn real-life skills while helping to make reading for pleasure a cool activity at their school.
"Our Student Crew is working very hard to put on a great Book Fair event – one that promotes literacy and reading, while at the same time raising money for much-needed school resources," said Ms. Schell, Librarian at Denair Middle School.
Fair attendees can also help build classroom libraries by purchasing books for teachers through the Classroom Wish List program.
Proceeds from the Fair will also be used to purchase essential classroom and library books at Denair Middle School. If we reach our goal, our principal has agreed to wear a crown for a day. For more information contact Ms. Schell at (209) 632-2510, ext. 3210.