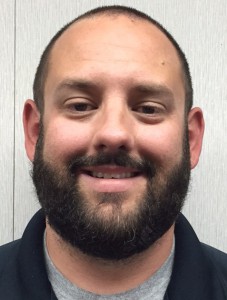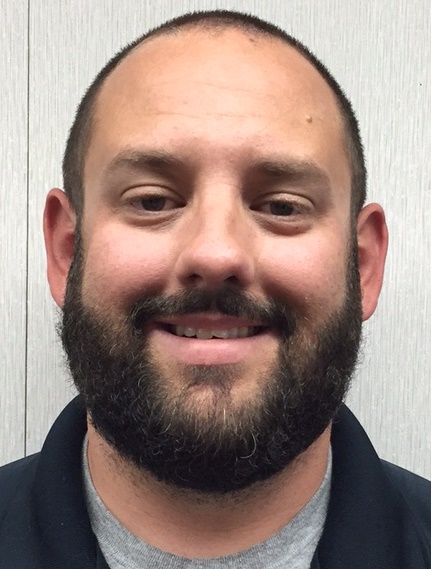 Submitted by Denair Unified School District
A familiar face will be pacing the sideline this fall at Denair High School. Anthony Armas, who once played for the Coyotes and later was an assistant coach, has been hired as Denair's new varsity football coach.
Armas, 35, is a former lineman who graduated from Denair in 1997. He spent five years as a varsity assistant in Denair after earning his degree fromCalifornia State University, Stanislaus and has been an assistant coach at Pitman High School in Turlock since 2008. He also has been involved with the Denair Youth Football League. This will be Armas' first head coaching job at the high school level.
"I'm a little nervous, but I think that will calm down once we get started," he said with a chuckle. "It's very exciting to be coming back to Denair."
Armas replaces Ted Howze, who guided the Coyotes to a 3-7 record last fall in his only season as head coach. Howze resigned earlier this spring because he is moving to Stockton with his fiancée.
Armas was one of four men interviewed for the position – two from Stanislaus County and two from outside the region, said Athletic Director Darrin Allen. He said Armas' "passion for the game" and "maturity" impressed the selection committee.
"I just like the way he interacts with kids. How he talks to them and he gets them to develop on the field," said Allen, who coached Armas as a player and later worked alongside him as a varsity assistant.
"He was the reason I stayed out there as an assistant line coach when I was principal at the middle school. I knew then this guy was going to be a head coach. I saw the ability that he was meant to lead a team and a staff," Allen said.
Armas admitted he has much to learn about his new team, which showed promise last fall after two seasons in the Southern League basement. "Everyone seems pretty excited about what happened last year."
He already has watched video tape of a few Denair games and said he has had some brief conversations with last year's assistant coaches as he tries to build his own staff.
"I haven't seen a whole lot, but the coaches I've talked to are pretty excited about some of the guys who are returning and some of the JVs," said Armas, who said his goal is simple. "We're shooting for the playoffs."
Depth was an issue at the varsity level last season. The Coyotes only had about 20 players until their final game, when they promoted some of the JV players who had compiled a 5-3-1 record.
On offense, Armas expects to run the Wing-T, which was the system used when he was a center on the Denair High team and what he coached while at Pitman. It's similar to the motion offense Denair used last fall that relies on misdirection and leverage rather than pure strength. One major difference is rather than taking direct snaps a few yards behind the line, the quarterback lines up under center in the Wing-T with a wingback and tight end on either side and a fullback and dive back behind him.
"We can use smaller lineman. We can use angles. We're not going to go straight at guys and try to drive them," Armas said. "Pitman runs it, Oakdale runs it, Escalon runs it. A lot of teams across the board."
Defensively, he favors a four-man front but said the game-to-game scheme "depends upon the offense we'll be facing," adding that "a lot of teams like to spread it out."
Asked what he looks for in his players, Armas said: "Footwork. How they get off the ball. Hustle and effort. Which kids play hard. At the same time, I don't want to judge a kid too much off of film from last year. …
"I just want kids who are all in, who show up when they're supposed to show up. Kids who are good in the classroom. … Kids who want to be coached."
That Armas is a Denair graduate is significant for the players as well as the greater community, Allen said. "The guy just bleeds purple."