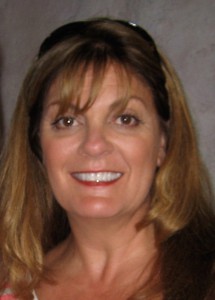 Submitted by Denair Unified School District
A woman with an impressive educational résumé and a man with deep roots in the community are the newest principals in the Denair Unified School District.
Beginning July 1, Alecia Myers will take over at Denair High School and Travis Manley will lead Denair Charter Academy. The district's board of trustees formally approved their appointments last week.
"I'm very excited. Our district is vibrant and continues to be on a positive trajectory, and these two educators are representative of that," said Superintendent Aaron Rosander. "We've been able to add experience along with a lot of energy. It's a nice mix."
Myers comes to Denair from the Milpitas Unified School District in Santa Clara County, where she most recently was director of secondary education overseeing two high schools and two middle schools. Before that, she was principal at Calaveras Hills High School, an alternative campus, as well as assistant principal at Milpitas High. Prior to that, she worked in a San Jose school district.
For the past 16 months, she has been commuting to the Bay Area from her home in central Modesto. In two weeks, those 3 a.m. wake-up calls will be a thing of the past.
"I didn't plan to commute forever," said Myers. "Even though I was a director (in Milpitas), I greatly missed the interaction with students. … I'm excited. In Denair, I'm getting the best of both worlds. I'll have contact and personal input with students and staff. But I'll also have the district input and be a director."
Myers believes that a major advantage small districts possess is that they can innovate and implement changes much more quickly. That will be critical in addressing Denair High's biggest challenge: declining enrollment.
Though Denair students continue to perform well on state tests and its graduation rate of 93.7% is one of the highest in Stanislaus County, enrollment is projected to be about 300 in 2015-16. That would be 36 fewer students than the past school year.
Rosander's goal for all of the district's six campuses is to be the best of their kind in the region, a vision Myers enthusiastically endorses. But, she said, students and their parents must be convinced Denair High is the right place to prepare them for college, vocational education or a full-time job.
"I'll go out and talk to people and see how what we can offer that sets us apart," she said, listing science education as one of those areas. "I'll definitely be looking at the climate and culture on campus. Making sure our teachers feel valued, that they are doing a good job and we are listening to their needs."
She believes in professional learning communities (a group of teachers working around a common goal or theme using data to evaluate performance). She also intends to look at how Denair's teachers are meeting Common Core standards and delivering other curriculum. And she will monitor attendance.
"People tend to go where they're welcomed and enjoy being," Myers said.
Rosander is confident Myers is up to the challenge. He said she quickly emerged as "our frontrunner" from a strong pool of potential candidates.
"Her overall résumé and pallet of experience was very appealing to us. She's on an upward trajectory with her career," he said. "I think she's really going to work out very well. She understands all the pieces. She and I can strategize together."
Myers has only toured her new campus once and was impressed with the facilities. In addition to sustained academic excellence, she said installing air conditioning in the gym and building a swimming pool the whole community can use are two improvements she'd like to see.
A rural San Joaquin Valley school district such as Denair will be familiar territory to Myers. Though she grew up in the Santa Cruz Mountains and later Los Gatos, her grandparents and other extended family lived in Fowler, a small town just south of Fresno. Myers spent plenty of time there in the summer.
Longtime community members as well as many veteran teachers are familiar with Manley, who graduated from Denair High in 2002. Among other things, he is fondly remembered for the last-second half-court shot he made to propel the Coyotes basketball team past St. Vincent of Petaluma 65-64 and into the Sac-Joaquin Section Division V championship in Sacramento. Denair lost to Eastside Prep of Palo Alto in the finals, but Manley's athletic legacy was cemented.
"It's folklore here. It's great to listen to," said Rosander. "… He's home grown. He's a Denarian."
Manley graduated from CSU Stanislaus in 2006 with a double major in political science and communications, and then earned his teaching credential two years later from Chapman College. Since 2008, he's been a sixth-grade teacher at Wakefield Elementary School in Turlock. He also has taught classes in early childhood education for the Offices of Education in Stanislaus and San Joaquin counties, and currently serves as summer school principal at Crowell Elementary in Turlock.
He calls himself "an education junkie" who relishes learning and applying new ideas. He is excited about the opportunity to lead DCA, which provides home-schooling opportunities and independent study plans to nearly 300 K-12 students.
"My entire career's been in a traditional setting," he said. "But where I have the familiarity is that I taught special ed for three years. So that's where I get my knowledge from working with students being serviced one on one."
Manley said the student demographics at Wakefield – which include many at-risk youth and children with challenging backgrounds – have helped to prepare him for DCA.
"They need to know someone cares about them and loves them," he said. "That's one of the things I love about DCA, that they have the individual learning plans."
Manley embraces two of the districts key initiatives: No Excuses University and PBIS (Positive Behavior Intervention Support). The first emphasizes creation of a college-going culture at all grade levels and expects students to understand their education and career options by the time they graduate from high school. The second focuses on reinforcing positive behavior among youngsters of all ages rather than harping on what they've done wrong.
He also said it's a bonus that his DCA predecessor, Michelle Bush, remains in the district. She's now senior director of curriculum and instruction, student support services and state preschool.
"I don't have any big changes planned because Michelle's done such a good job setting it up a plan and executing it," he said, pointing to a waiting list of students and families who want to enroll in DCA.