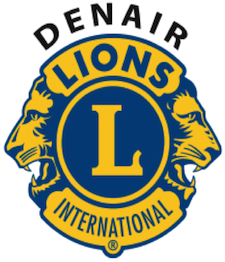 Submitted by Denair Lions Club
Every year for over 40 years, the Denair Lions Club holds a pancake breakfast the first Sunday in November. The breakfast has become not only a great fundraiser, but annual social event for 400 to 600 supporters. And every year the club looks for a person or cause to donate all the proceeds from the breakfast. In past years it has paid for such things as new uniforms and equipment for the Denair Lions Youth Football league, updates and fixes to the Denair High School Baseball Field, in honor of a past member that devoted so much time to the team, and sometimes to local residents in need of financial aid for medical bills after tragedy. This year is no different. This year all proceeds will be donated to Bob & Dorothy Steeley. Dorothy was diagnosed with stage 3 Non-Hodgkin's Lymphoma early in July. She has completed 5 of her scheduled 8 chemo treatments and her progress towards remission is going well.
When the members of the Lions heard about Dorothy's battle with cancer, it was an easy decision to make them this year's beneficiary. Bob and Dorothy have been residents of Denair for 43 years. In those years they have supported nearly everything the town and community has to offer. Bob was a volunteer fireman with the Denair Fire Department for just over 25 years, where he was a captain and later assistant chief. Both Bob and Dorothy were devoted to the department where they did everything from being part of the Muster Team to prepping, cooking, and serving dinner at the annual Deep Pit BBQ.
When it came time for their children to be in high school, you could find Bob and Dorothy on Thursday nights during football season painting the stripes and yard markers on the field, something Bob did again for a couple of years while his grandsons were playing football. Bob and Dorothy also added something to the stadium they hope will be there forever. On each the north light towers are giant DHS letters. In 1985 they traced out the letters on 3 separate 4'x8' pieces of plywood and painted them the dark purple of the Denair school color. "Most people don't notice them anymore because they faded so much," according to Dorothy. "I'm sure Bob would be happy to repaint the letters if he could find a boom truck to raise him up to them." "There is no way in the world you would find me that high in anything," Dorothy told us.
Most people know Bob as "That Guy Who Does Upholstery on Monte Vista." For the 43 years they have lived in Denair on Monte Vista, Bob & Dorothy have done upholstery work as both a business and a hobby. Over the years they have made and donated numerous signs that have hung on Main Street in town for various events. In fact, the sign that is currently hanging over Main Street for the Lions Pancake Breakfast was made by the Steeley's over 15 years ago. With all the upholstery work being done in the garage, there is hardly a day that the door is not opened. And if you or your children have ever walked up to that garage and asked either Bob or Dorothy to buy candy or dinner tickets or raffle tickets for a fundraiser, chances are they bought them. "Bob and I can never say no to someone asking for a donation that will help the town or community." "We love Denair; it will always be our home."
The pancake breakfast will be held on November 1st from 7:00 am to 1:00 pm at the Denair Community Center on Gratton Road. The breakfast includes scrambled eggs, ham, and pancakes. Coffee, milk and orange juice will also complement the meal. No tickets necessary, a donation is all that is asked for at the door. In addition to the raffle for a large Holiday Quilt, which has become a tradition at the breakfast, there will be a general raffle of items donated by businesses and community members in support of Dorothy. Monetary donations can also be mailed to the Denair Lions P.O. Box 32 Denair, CA 95316. Donations are tax deductible and for your records the Denair Lions tax I.D. is E94-6107838.