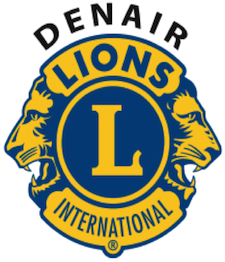 Submitted by Denair Lions Club
Every year for over 40 years, the Denair Lions Club holds a pancake breakfast the first Sunday in November. The breakfast has become not only a great fundraiser, but annual social event for 400 to 600 supporters. And every year the club looks for a person or cause to donate all the proceeds from the breakfast. In past years it has paid for such things as new uniforms and equipment for the Denair Lions Youth Football league, updates and fixes to the Denair High School Baseball Field, in honor of a past member that devoted so much time to the team, and sometimes to local residents in need of financial aid for medical bills after tragedy.
This year is no different. This year all proceeds will be donated to Denair Cares and Local Churches to begin various clean up and beautification projects on Main Street and nearby roads.  The breakfast will be on Sunday, November 6, 2016, from 7:00 am to noon, at the Denair Community Center, on Gratton Road.  There are no tickets needed, just a donation at the door.  The breakfast will include ham, scrambled eggs, and pancakes.  There will be milk, orange juice, coffee and hot chocolate as well.  As always, there a $5 per ticket raffle, for a beautiful handmade quilt, which will be on display at the breakfast.  Come join us for this great event that is expected to serve over 600 people.  There will be plenty of food, so come one, come all!
A flyer for the breakfast is available here.