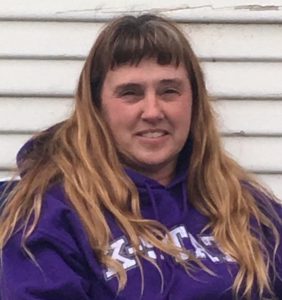 Submitted by Denair Charter Academy
Name: Rhonda Bird
 Family: I have two boys, Jackson, who will be leaving to attend Kansas State in the fall, and Colton, who is a student at Hughson High.
School: Denair Charter Academy
Subject taught: Special Education
Experience and education:  I have been teaching for 23 years and 17 of those years have been at the Denair Unified School District.  I received my Bachelor of Arts Degree from CSU Stanislaus and my Master's Degree from Grand Canyon University.
Why most inspires you about teaching?  The students. I enjoy the interactions with them.
What are your biggest challenges as a teacher? I think the biggest challenge as a special education teacher is working with the varied abilities of students.  I find it challenging to modify curriculum for every student to make sure he or she is working at his or her ability without frustrating the student.  Another challenge is working with general education teachers and modifying the curriculum to make sure every student is working at his or her ability level and learning the material.
What is your favorite teaching tool or activity? My favorite teaching tool is technology now.  You can find any activity and lesson on the Internet.  It allows me to modify curriculum easily and still get the same standard taught to the student at his or her reading ability level.
How has Common Core affected your classroom strategy? Common Core has given me the opportunity to give more projects and have more work moving away from the pencil and paper assignments.
What do you want your students to remember? Every student is smart and everyone learns in his or her own way.
How can parents support what you do? Be involved in their child's education and ask what was learned at school.
What will it take to improve academic success in DUSD schools? I feel having support from everyone is important for academic success.  The student's success is a team effort of the parents and school staff.
What's next in your classroom? With the school year coming to an end at Denair Charter Academy, we are looking forward to graduation and possibly students earning the credits they need to return to their home school.
What would surprise people about your job?  How many students pass through my door on a weekly basis and how many of those students feel at home at Denair Charter Academy.  Many students come back years later to check in on how they are doing in life.  The students want to let us know how we help them be successful in their adult life. The students at Denair Charter Academy feel comfortable here and come back after they graduate to ask our advice.
What do you do for fun? I enjoy spending time with my family doing outdoor activities.  I live in the country, so those outdoor activities include animals. We spend several weekends a year at livestock shows.