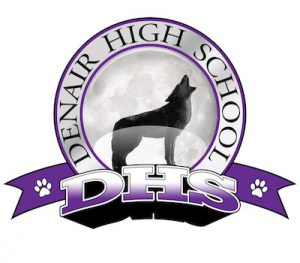 Submitted by Denair High School
Kyle Prock comes from a farming family, which makes the DEKALB Agricultural Accomplishment Award he recently was given even more special.
Prock's grandfather, father and uncle all have been involved in the Future Farmers of America organization through the decades. They have devoted their lives to raising beef and dairy cattle.
"Not everyone wants to be a farmer, but if it weren't for farmers or ag, the world would be a lot worse off," Prock told the Turlock Journal. "The FFA is a once in a lifetime opportunity that every kid and every school should experience."
Prock appears poised to carry on the family legacy. The DEKALB award recognizes FFA members who excel in academics, leadership and ag work experience. That pretty much sums up Prock's life so far.
The 2017 Denair High graduate was the quarterback on the playoff-bound football team last fall, though a knee injury cost him part of the season. It also prevented him from wrestling last winter, though he worked hard to rehab the knee so he could play baseball this spring.
Prock has been very active in various FFA projects and responsibilities. He credits the organization with providing the experiences that led to a bevy of small scholarships this spring.
"At other, bigger schools, you're either an athlete or in FFA," Prock told the Journal. "It's cool because at a small school like Denair, you're able to be an ag kid and a sports kid."
His knee healed, Prock plans to play football again this fall at Merced College. But his longer-term focus is transferring to Fresno State in two years to pursue a career in agribusiness. He'd like to become an ag real estate appraiser.
"Kyle is an amazing student athlete," praised Denair High Principal Kara Backman. "He is self-driven, passionate about agriculture and will succeed with any goal he sets for himself.  I am honored to be his past high school principal. He is a next generation leader in our community."