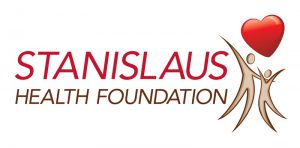 Submitted by Stanislaus Health Foundation
Hey Denair! The Stanislaus Health Foundation presents the Dr. Amanda Crews Memorial 31st annual Run for Health. With the Run for Health just days away, it will feature a walkers course, one-mile run, 5K and 10K races. Proceeds from the run benefit the Reach Out and Read Program and support the Stanislaus County Health Services Agency and Valley Family Medicine Residency Program. Entry fee is $30, and $10 for 18 and younger. To register, go to www.stanhealth.org or active.com. For more information, please feel free to contact Daisy Swearingen at 209-648-7384 or dswear1@gmail.com.
When: Saturday, April 28th
Registration:
One mile: 7:00 am – 8:15 am
5K & 10K: 7:00 am – 8:45 am
One Mile race will begin at 8:30 am. 5K and 10K races will begin at 9:00 am
Where: East La Loma Park, 2001 Edgebrook Drive in Modesto
Bring your Modesto Marathon Medal/Bib or a new children's book for an extra ticket in the raffle.