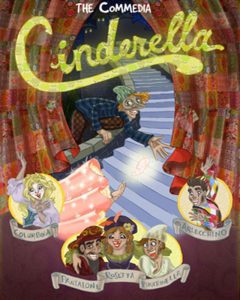 Submitted by Denair Gaslight Community Conservatory
August 3-5, 2018
Audition:  June 20th at 6:00pm (Free)
Rehearsals:  July 9-12 & July 23-August 2, 2018. 8-17 Year-olds.
Production Participation:  $25 per child
Play Synopsis:  The Italian tradition of commedia dell'arte may be centuries old, but it's alive and well in this rollicking play-within-a-play!  The lively commedia troupe spices up the classic Cinderella story with sharp wit, slapstick shenanigans, and endless silly squabbles.
For more information contact info@denairgaslight.com or (209) 664-9514