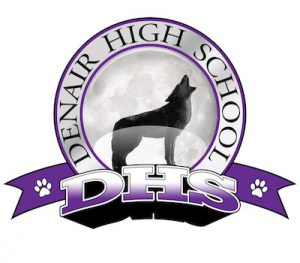 Submitted by Denair High School
School may be out, but summer will be a busy time around the Denair High School campus. Between mid-June and late July, there will be four sports camps as well as a first-of-its-kind drone camp.
Here is a complete list of the camps and costs, the age range of those eligible to enroll, and contact information. Registration payments can be made at the high school office through Thursday, June 7. After that, payments can be dropped off at the district office across the street.
Dates:June 14-15
Time:9 a.m. to 3 p.m.
Cost:$20
Grades:5-10
Coach:Katy Johnston kjohnston@dusd.k12.ca.us
Details:Instruction on basic skills and fundamentals related to offense, defense and pitching. Players should bring water and snacks; lunch will be provided each day. Players should wear appropriate clothing and provide their own gloves.
Volleyball Camp and Volleyball Kids Camp
Dates:June 18-20
Time:9 a.m. to noon
Cost:$10 per day or $15 for all three days (paid in advance)
Grades:4-5, boys and girls
Coaches:Christy North, Courtney Lira, Yuli Tafolla
Details:Beginners will learn basic skills and techniques, along with introductory team strategies and conditioning. All athletes must bring their Denair IDs the first day and wear appropriate clothing (T-shirts, athletic shorts, socks, court shoes, hair clips, etc.) Parents may attend, but should bring their own chairs.
Dates:July 2-3
Time:8-11:30 a.m.
Cost:$20
Ages:8-13
Coach:Anthony Armas aarmas@dusd.k12.ca.usor (209) 620-1985
Details:Players will learn general football skills on offense and defense, separated by position. The focus will be on proper techniques. There will be no contact. Players should wear shorts, T-shirts and cleats.
Dates:July 18-19
Time:8:30-11:30 a.m.
Cost:$10 per day
Grades:3-8, boys and girls
Coach:Ezcally Lopez elopez43@csustan.eduand Patty Valverde pvalerde@dusd.k12.ca.us
Details:Focus will be on improving skills in shooting, passing, dribbling, rebounding and defense. Players should wear shorts, T-shirts and appropriate shoes. Snacks, water and a certificate of completion will be provided.
Dates:July 23-27
Time:8 a.m. to noon or 1-5 p.m.
Cost:Free (space is limited however)
Ages:9-15
Coach:Darrin Allen dallen@dusd.k12.ca.usor dronecamp.org
Details:This is about hands-on learning, innovation and adventure. Students will take to the skies and become an honorary junior drone pilot. Three free meals will be available for all students.