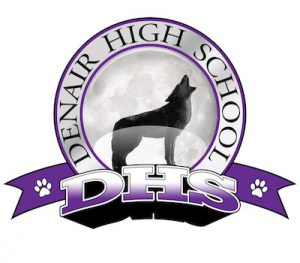 Submitted by Denair High School
For the second year in a row, Denair played a football game … and then immediately had a bye week.
Especially this season – coming off a dominant 32-0 shutout of Woodland Christian – it might have been nice to build on that momentum.
Coach Anthony Armas said he saw evidence of a slight emotional letdown last week in practice, saying it "was hard to get the kids dialed in" without a game to look forward to last Friday.
Such is not the case this week. The Coyotes will host Millennium of Tracy on Friday at Jack Lytton Field. Kickoff is at 7:15 p.m.
Armas said the extra time off has allowed him and his coaching staff to focus on the basics on offense and defense, but it hasn't necessarily been a good thing for all his players, at least physically.
"We're dealing with a lot of bumps and bruises," said Armas, who doesn't have the luxury of depth with a 25-man roster. Most of his best players line up on both sides of the ball.
Millennium (0-2) just may be the perfect opponent in such a situation. The Falcons have lost by identical 49-6 scores to Ripon Christian and Rio Vista the past two weeks.
"They've had a tough time," said Armas, who nonetheless remembers a year ago when Denair had all it could handle before beating Millennium 27-24 in Tracy.
Armas is optimistic that his offense will click like it did against Woodland Christian when Steffin Winston scored three touchdowns and piled up 121 yards on the ground and Drew Pritchard raced 91 yards for another touchdown.
"I got to work with a lot of our backfield kids in the offseason, so they might be a little ahead of the defense, if only because we have a lot of walk-on coaches there," Armas said. "Then again, it's mostly the same kids playing both ways, so it may not matter that much at all."