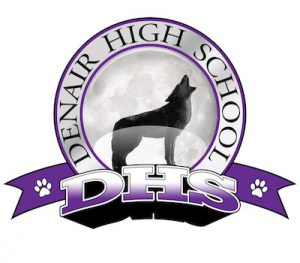 Submitted by Denair High School
Denair's dominating 32-0 season-opening victory over Woodland Christian didn't help Coyotes football Coach Anthony Armas sleep any better over the weekend. Despite the lopsided score, he saw too many things that still need to be fixed.
"We've got a lot of things to work on," Armas assessed.
His to-do list for practice this week is long – better angles on blocking and tackling, better play by his backs, more accuracy in the passing game and even better conditioning after many players cramped up in Friday's heat.
All that said, there were many things that pleased Armas.
Senior Steffin Winston scored three touchdowns – twice on runs and once on a reception – on his way to 121 yards on the ground. Senior Drew Pritchard sprinted 91 yards for another touchdown. Junior middle linebacker Christian Obando spearheaded an aggressive defensive effort that included stopping Woodland on the goal line as well as scoring on a safety.
"I thought our defense played very well," Armas said. "We really rallied to the ball."
The Coyotes set the tone early. Denair stopped Woodland on its opening drive, then quickly scored on Winston's first TD, a 41-yarder.
Denair tacked on another touchdown and a field goal to lead 16-0 at the end of the first quarter, but hit a lull.
"We started well, but then in the middle of the game, we didn't do much," Armas said. "Honestly, we should have scored three more touchdowns… We left points on the field."
The Coyotes will have plenty of time to work on their problem areas. They have a bye this week and don't play again until hosting Millennium of Tracy on Aug. 31 at Jack Lytton Stadium.
"We're still trying to figure this group out," said Armas. "Some of the things we've been harping on we've still got to fix."
Junior varsity game: Pitman's freshman team defeated Denair 7-0.