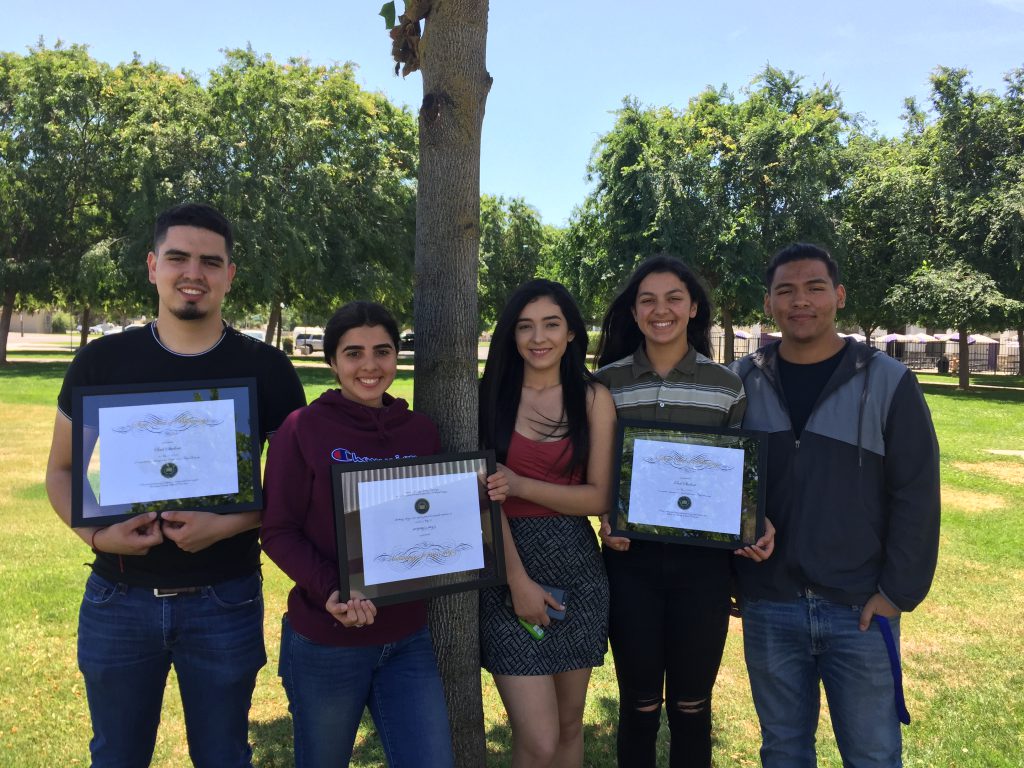 Submitted by Denair Unified School District:
Six seniors at Denair High School have earned prestigious recognition for their bilingual speaking and writing abilities.
Andres Jimenez, Analdo Moreno, Reyna Villa, Jennifer Ramos, Yuritzy Perez and Alondra Sandoval were among nearly 300 Stanislaus County students recognized during a ceremony May 7 at the Gallo Center for the Arts in Modesto.
Sandoval also earned a special honor as one of three keynote student speakers at the event.
All six of the Denair students plan to attend college after graduation next week. The coveted Seal of Multilingual Proficiency will be specially noted on their high school diplomas, certifying that they are fluent in English as well as Spanish. It is a positive sign when they apply to colleges, compete for scholarships or submit job applications.
Maria Olivas, coordinator of Denair's bilingual programs, said each student spoke Spanish before they learned English. Showing proficiency in two languages, she said, is a way "to acknowledge their heritage, but also to encourage multilingualism to compete in global community."
"This is a verification of their skills," she said.
All applicants must submit an autobiography in English, followed by a 300-word essay in their other language on a designated topic. Those who pass the first step then went to the Stanislaus County Office of Education for face-to-face interviews in both languages. The scores from the autobiography, the essay and the interviews are combined to determine which students qualify for the seal. In the six years of the Multi-Lingual Seal recognition program, 29 Denair students have been awarded certificates.