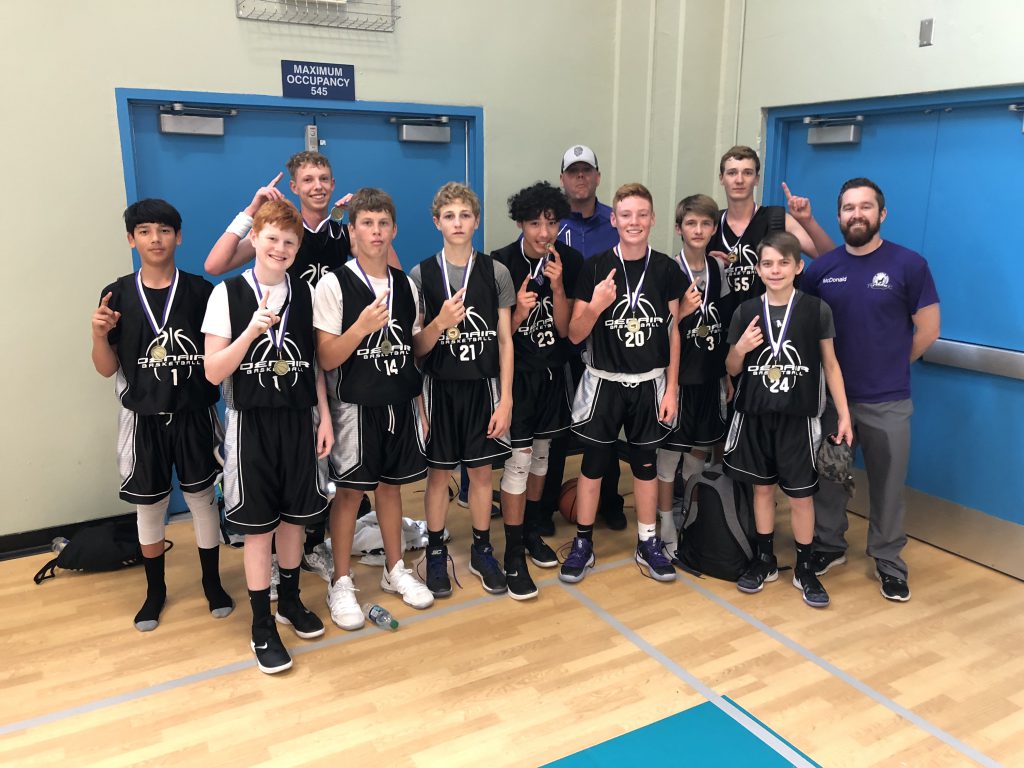 Finals may be looming and graduation is just around the corner, but it still has been a busy time for a number of Denair athletes. Here is a quick recap of what has happened in the past week:
Track & Field
Steffin Winston was the only one of 15 Coyotes competing at last week's Sac-Joaquin Section Division V Meet in Stockton to qualify for this week's Masters Meet in Davis.
Winston, a senior, won the triple jump with a leap of 46 feet, 5½ inches – setting a school record and obliterating his personal best of 44-11 established just the week before. The 46-5½ is the second-best mark in the 200-school Sac-Joaquin Section this spring, positioning Winston as one of the favorites this week.
"If all goes well, he'll do well," praised Denair Coach Jim Wagner. "He's continued to get better this entire season, but that 46-5½ still was surprising. He's been consistently pushing himself and hitting his marks."
Winston also is one of the Section's top long jumpers, but chose to go on his Senior Trip to Disneyland last week rather than compete in that event.
The top three qualifiers in each event at the Masters Meet move on to the State Meet in Clovis next week.
In a junior high school competition Saturday at Modesto Junior College, Madysyn Davis of Denair Middle School broke the shot put record for eighth-graders with a heave of 36 feet, 9 ½ inches. Davis also set a record for seventh-graders last year.
Golf
Drew Pritchard qualified for the Masters Tournament after carding a round of 81 last week during the Section Tournament at Diablo Grande's Ranch Course. At the Masters event Monday at Spanos Park in Stockton, the Denair High senior shot a 92. Freshman Jack Henderson (118) and junior Zach Cherry (159) also competed in the Section Tournament, but did not move on.
Basketball
The Denair Rebels – nine students from Denair High, plus one eighth-grader – finished 3-0 in the Spanish Springs AAU tournament last weekend near Sparks, Nev.
The Rebels played two games on Saturday, defeating host Spanish Springs 52-45 behind 23 points from Austin Upfold and then edging of Capitol City of Carson City 31-30. On Sunday, Denair got 15 points from freshman Connor Leonard in a 50-35 victory over Sierra Nevada of North Lake Tahoe.
Coach R.J. Henderson was pleased with the effort from his young team. In addition to Upfold and Leonard, he praised freshman Mario Placencia "as our most consistent player. He probably averaged a double-double."
Denair will return to Spanish Springs in June, when it will play five games over three days.
"It's a different evaluation piece. It's a barometer of where we're at," said Henderson, the varsity coach for eight years at Denair High. "It lets me know who's committed, who's going to sacrifice a weekend in the spring. Being away from home gives the kids a chance to bond."