This is one in a series of Q&A's with teachers new to Denair Unified in 2019-20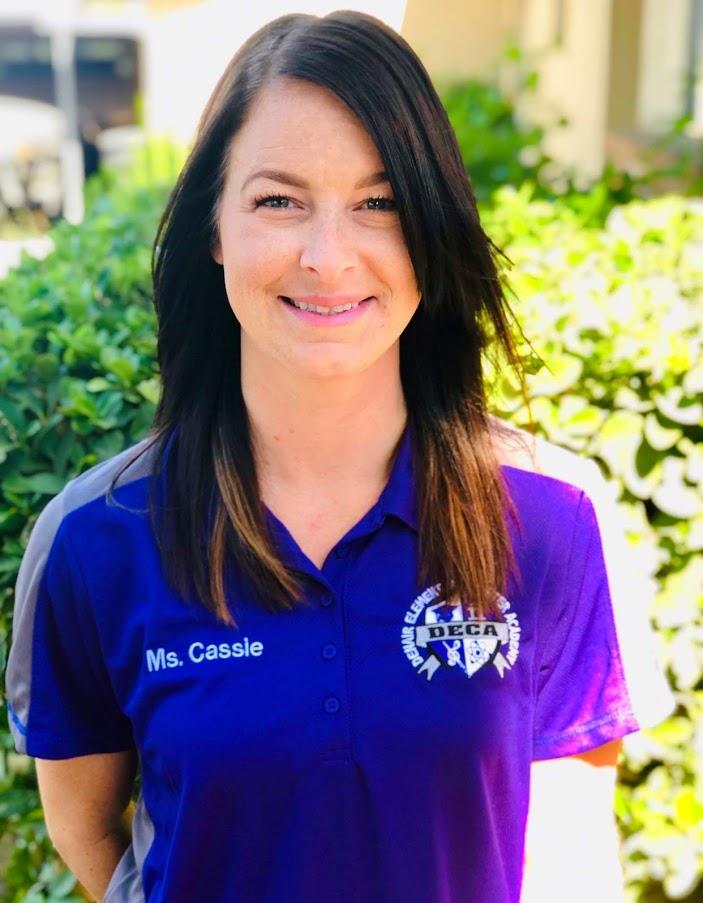 Family: Just me and my Boston terrier baby, Token
School: Denair Elementary Charter Academy State Preschool
Subject taught: Preschool
Experience and education: I have been teaching preschool for almost 15 years. I started my career at the CSU Stanislaus learning center. I have had the opportunity to work for a variety of preschool programs in different capacities. I hold my California Child Development Master Teacher Permit, and am working toward obtaining my Site Supervisors Permit and completing my B.A. in child development.
What attracted you to Denair? DECA was home for me five years ago, when I worked as a paraprofessional in the morning preschool class, and now I am so happy to be returning to this great program, school and district. DECA incorporates many wonderful programs that help the children of this community to grow and succeed in their lives. It introduces children to programs such as academic adventures, character bound and college awareness, starting as early as kindergarten. The small town environment and involvement is what drew me to DECA in the first place and is what has drawn me back!
Why most inspires you about teaching? The children whom I have been able to be a part of their lives, even if it was only for a few months, are the reason that inspires me to keep teaching. Seeing their minds grow, their experiences flourish and their relationships become stronger, is why I do what I do. Not having any children of my own, I always tell everyone, the children in my classroom are my children! They always will be! I can't wait to meet this next group of wonderful children that I get to explore the year with.
What is a challenge you look forward to tackling this year? By coming back to DECA after five years, I hope to challenge myself and become incorporated back into the district family.
What is your favorite teaching tool or activity? My favorite teaching activity is anything I can get the children engaged in and maybe get a little messy, while exploring our environment. This is how children develop at the preschool age and learn to their full potential. I always want to provide hands-on experiences in which they are able to use their problem solving, communication and many other skills to explore and learn through: STEM/STEAM, TinkerToys and process art are just a few examples.
What do you want your students to remember? I want each of my students to remember that Ms. Cassie is a safe person that they can always come to and have fun with. I want them to remember that their preschool life was a time they felt safe, worry-free, happy and ready to explore.
How can parents support what you do? Parental involvement is so key to the preschool learning environment. I love when parents want to attend field trips, volunteer in the classroom, or just need to sit and talk with someone. My classroom is always open to parents, and while there are a couple hurdles to volunteering, don't let it stop you. Come be a part of your child's preschool experience! You are their FIRST teachers. Please encourage them to ask questions to increase their problem-solving and communication skills.
What would surprise people about your job? I think people would be surprised at how much teachers think of your wonderful children as their own and how much time we take to make their educational experience, hopefully, a wonderful one.
What do you do for fun? I love to spend time outside, relaxing or adventuring. I love hanging out with my Boston terrier and friends.