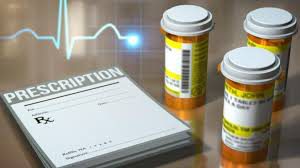 Submitted by: Jeffrey Lewis, Email: jeffrey@emchf.org
TURLOCK, Calif. – EMC Health Foundation and United Samaritans Foundation have launched Prescription Plus, a program dedicated to helping the working families pay for needed prescription medication.
Today, middle-class families are feeling the combined impact of health insurance companies and the Coronavirus as they try to survive and purchase needed life-sustaining medications.
Many people already unable to afford their medications because of health insurers requiring them to pay higher and higher copays, and an alarming number of people suddenly finding themselves unemployed or working limited hours because of the Coronavirus pandemic. The numbers of people with chronic conditions that cannot afford to fill or refill their medications continue to grow. Also, families facing sickness during the shelter at home period may not have the funds available to pick up medication for themselves or their children.
Prescription Plus was created to help cover some of the costs of these needed medications. The program is designed to help the uninsured and people with health insurance who find it difficult to afford their medication during April 2020.
"Our valley is facing a health and economic crisis. We are living in a time when people are creative in how they will get through the next few hours, days, weeks, and months, and it's critical that people can afford their regular medications. When relief is essential to the wellbeing of families, waiting for the bureaucracy to catch up will be too long. Our goal is to keep people healthy, out of the hospital and free from fear of not being able to afford their medications. This is a wonderful way to reinvest charitable dollars into our community as we strive to demonstrate a servant's heart." Jeffrey Lewis, President and CEO of EMC Health Foundation, says.
"This is an epic time in our lives. There is help for those in need, so do not let your health costs override your health needs. This partnership of care is meant to make a difference, so let us help you if we can." Linda Murphy-Julien, Executive Director United Samaritans Foundation.
The program serves residents who live in the surrounding 19 zip codes and do not qualify for Medi-Cal or Medicare and have an income of less than 300% of the federal poverty level.
| | |
| --- | --- |
| Size of Household | 300% Federal Poverty Level |
| 1 | $38,280 |
| 2 | $51,720 |
| 3 | $65,160 |
| 4 | $78,600 |
| 5 | $92,040 |
| 6 | $105,480 |
| 7 | $118,920 |
The program was created to help people and families in need during April 2020. Documentation about US Citizenship is not required. Valid prescriptions (excluding those for narcotics) and proof of income will be requested to provide medication.
Applicants must live in one of the following areas (proof of residency in an eligible zip code is required) in Merced or Stanislaus Counties. Eligible zip codes include 95301, 95303, 95307, 95313, 95315, 95316, 95322, 95324, 95326, 95328, 95334, 95360, 95363, 95374, 95380, 95381, 95382, 95358, and 95388.
To find out if you are eligible for assistance from Prescription Plus, visit the United Samaritan's website at www.unitedsamaritans.org or call (209) 668-4853 for an application and eligibility assistance. All medications must be filled at Boies Pharmacy located at 828 Delbon Ave. in Turlock.
About EMC Health Foundation
EMC Health Foundation was created to promote and expand care for people living within our community. EMC Health Foundation hopes to address their spiritual, physical, and psychosocial health.
About United Samaritans Foundation United Samaritans Foundation delivers food to people in need in Stanislaus County and facilitates the provision of services to assist them in a transition to a better quality of life. USF's mission to "Feed the Hungry" began in 1994 as a volunteer effort to give comfort to those in need in County. See more information about USF at unitedsamaritans.org.